Daytona 500 postponed a day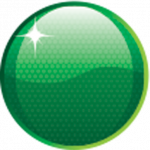 For the first time in its history, the Daytona 500 will be postponed until the following day.
Persistent rain showers and anticipated further poor weather has forced officials to delay the race until Monday at 12pm (4am Australian Eastern Daylight Savings Time – Tuesday).
The Daytona 500, which began in 1959, has never been pushed back to the next day because of inclement weather or any other reason. It has been shortened by weather four times, most recently in 2009 when Matt Kenseth was the winner of the race.
During the rain delay Australia's Marcos Ambrose spoke about how he will approach the 'Great American Race'.
"Well you have got to manage the race," said Ambrose.
"As a driver you really want to go forward, but half of the races here have been won by the guy using the brake. By backing up the car to get a really good push. So you have to be patient out there, no doubt about it.
"You have to put yourself in good positions – that's the secret. Stay out of trouble and hopefully luck will be on your side and you will be pushed to the front at the end."
Ambrose will start the race from seventh position.