Breakthrough SoK win for Jake Coleman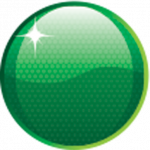 CRG driver Jake Coleman broke through to claim his maiden win in the CIK Stars of Karting Series presented by Castrol EDGE at South Australia's Bolivar Raceway on the weekend.
In his third year at the elite level of the sport, Coleman dominated the Pro Junior (KF3) opening final to win by 7.3 seconds before leading his Top Gun Racing team-mate, Joseph Burton-Harris across the line in the second 34-lap main event by 1.9 seconds.
"It's a great feeling to finally break through for a win. We've been trying to get one for three years now, and it's a huge relief to get the win," said Coleman.
"While Pierce (Lehane), Joey (Mawson) and Jake (Klarich) have all gone up to seniors there's still a lot of top drivers here like Brock Plumb is also in his third year at this level and my team-mate Joseph Burton-Harris is really showing some good speed as well. If this weekend is anything to go by I think this year is going to be very tough and very close."
Kosmic Racing NSW driver Dimitri Agathos charged his way from 13th to claim the final spot on the podium.
After qualifying on provisional pole position, and running near the front of the field throughout the duration of the weekend before finishing sixth in the main event, Series Rookie Lachlan McHugh was awarded the Smart Device Powerful Award.
Jake Spencer's win in the Pro Light (KF1) category was one of the narrowest of wins in recent history of the series with the JAM Racing driver holding out a hard charging Daniel Rochford for victory by one-tenth of a second.
"All weekend I struggled for pace, especially through yesterday in the heats. Overnight Dad and I thought about set-up a lot and luckily we got it right for the final," said Spencer.
"The competition in Pro Light has closed up again this year, Cian (Fothergill) is always going to be quick and then you've got Daniel Rochford who's in the Kosmic chassis now, Matthew Waters, and there's plenty of other guys who are very fast. I think this was highlighted this weekend with some very close racing all weekend long and I think it's only going to get closer."
After he was involved in a turn one incident of the 34-lap final Rochford charged through the field and make a last corner pass on Cian Fothergill (Gladstone, QLD) to snare the runner-up placing, and the Alpine Star 'Hot Shot' Award in the process.
By virtue of winning the opening final of the day, Fothergill was awarded the South Australian Championship for the category.
Driving the Patrizicorse Top Kart, Kyle Ensbey led from start to finish in the Pro Gearbox (KZ2) final to claim his first round win since round three of the 2010 series at Sydney's Eastern Creek Raceway.
While pressured late in the race, Ensbey maintained his composure to edge away from Tyler Greenbury for the win.
CRG Australia's Jason Pringle and Vodafone-backed Energy kart driver Chris Hays ran within close proximity of each other for the majority of the main event before Pringle claimed the final spot on the podium.
In the Yamaha Challenge it was James Greenwood who remained undefeated throughout the weekend. Local driver Jesse Batson finished in the runner-up position ahead of Sunshine Coast driver Shay Mayes.
Just as dominant as Greenwood's display was James Sera's performance in the Australian Leopard Challenge. The Victorian led home local driver Jedd Stojakovic with another South Australian Brett Fortainer classified third.
Omega driver Paul Pittam finished on top in the Leopard Heavy division ahead of JAM Racing's Michael Griffiths and Queenslander Gaven Whitmore.
Also during the day, a number of local Cadet drivers put on a demonstration in the Castrol Cadet Challenge where they displayed their driving technique and car control on the biggest stage in Australian karting.
The next round of the series will be contested at Newcastle's Mount Sugarloaf circuit on April 21/22.
2012 CIK Stars of Karting Series
presented by Castrol EDGE
Round 1 – Bolivar Raceway, SA
RESULTS – Top Five
Pro Light (KF1)
1. Jake Spencer (Kosmic/IAME) – Wantirna, Vic
2. Daniel Rochford (Kosmic/IAME) – Narre Warren, Vic
3. Cian Forthergill (Kosmic/IAME)
4. Adam Hughes (Kosmic/IAME)
5. Jacob Parsons (Kosmic/IAME)
Pro Gearbox (KZ2)
1. Kyle Ensbey (Top Kart/TM)
2. Tyler Greenbury (Intrepid/Maxter)
3. Jason Pringle (CRG/Maxter)
4. Chris Hays (Energy/TM)
5. Matthew Wall (BRM/TM)
Pro Junior (KF3)
1. Jake Coleman (CRG/Vortex)
2. Joseph Burton-Harris (Exprit/Vortex)
3. Dimitri Agathos (Exprit/Vortex)
4. Cameron Hill (Top kart/Vortex)
5. Brock Plumb (Arrow/Vortex)
YAMAHA CHALLENGE
Clubman
1. James Greenwood
2. Chris Farkas
3. Jesse Batson
4. Alex Baker
5. Daniel Nolan
AUSTRALIAN LEOPARD CHALLENGE
Leopard Light
1. James Sera
2. Jedd Stojakovic
3. Ben Stewart
4. Brett Fortainer
5. Adam Willison
Leopard Heavy
1. Paul Pittam
2. Michael Griffiths
3. Gaven Whitmore
4. Elle Brydon
5. Matthew Boylan
The full results can be found by clicking here.
CHAMPIONSHIP POINTS
Top Ten After Round 1 of 5
PRO LIGHT (KF1)
1. Daniel Rochford 136
2. Adam Hughes 124
3. Jake Spencer 120
4. Cian Fothergill 116
5. Tyler Greenbury 99
PRO GEARBOX (KZ2)
1. Kyle Ensbey 137
2. Jason Pringle 134
3. Tyler Greenbury 131
4. Chris Hays 119
5. Lee Mitchener 101
PRO JUNIOR (KF3)
1. Jake Coleman 132
2. Thomas Randle 119
3. Cameron Hill 117
4. Brock Plumb 115
5. Joseph Burton-Harris 112
YAMAHA CHALLENGE
CLUBMAN
1. James Greenwood 85
2. Jesse Batson 68
3. Chris Farkas 67
4. Alex Baker 67
5. Shay Mayes 65
AUSTRALIAN LEOPARD CHALLENGE
Leopard Light
1. James Sera 85
2. Jedd Stojakovic 75
3. Brett Fortainer 69
4. George Gutierrez 60
5. Ben Stewart 59
LEOPARD HEAVY
1. Michael Griffiths 75
2. Gaven Whitmore 71
3. Paul Pittam 70
4. Elle Brydon 62
5. Travis Martin 58