Waters takes ASBK season opener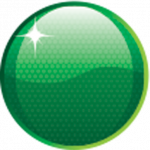 Team Suzuki's Josh Waters has landed the first blow in the battle for the 2012 Australian Superbike Championship, recording an impressive 1-2 result at a blistering hot Phillip Island.
The 2009 ASBK champ was a standout, converting his pole position into a Race One victory before finishing second behind Team Honda's Wayne Maxwell in Race Two.
In conditions that reached well above 35 degrees trackside Waters was unstoppable in season's first race, finishing more than eight seconds clear of reigning Champion Glenn Allerton, with new Team Suzuki teammate Ben Attard in third.
After engine failure sabotaged Race One, Maxwell was able to take control in afternoon race to take a narrow win over Waters, with Honda teammate Jamie Stauffer in third.
Young gun Josh Hook had an Australian Supersport Championship debut to remember, claiming the round win in his first outing for Team Honda Racing.
Hook edged out Mitchell Carr by a half point for the round win with Team Suzuki's Brodie Waters third.
Daniel Falzon was the best in the Superstock 600 season-opener, finishing ahead of Adrian Di Giandomenico and James Beck in third.
18-year-old Nicholas Waters made the perfect start to the Australian Prostock 1000 Championship, winning the first round ahead of Matthew Walters and Chris Hern.