Simonsen optimistic despite fuel issue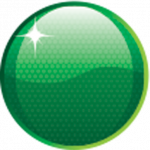 Allan Simonsen is optimistic that the #17 Maranello Motorsport Ferrari can fight back from a fuel issue that saw it lose significant ground in the opening hours of the Armor All Bathurst 12 Hour.
Simonsen was leading the race comfortably from the #1 Team Phoenix Audi when a faulty reading saw the 458 run out of fuel heading up the Mountain at the one-hour mark.
The car made it back to the pits to be refuelled, but subsequently required a second stop to reset its onboard computer.
Simonsen had set an impressive pace in the first hour, repeatedly resetting the outright lap record, which he eventually left at 2:06.33s.
The Dane handed over to co-driver John Bowe at the end of two hours with the car 1 lap, 1 minute and 50s off the lead.
"The fuel gauge is wrong in the car – they told me to pit on the lap that I was coming around on, but as soon as they told me 'you've got to pit this lap' it started coughing," said Simonsen after climbing from the car.
"I came in and once we got it going again it with a full tank, after two laps the fuel alarm came on, so it was a little delayed.
"The boys are pretty new to this car so it's no one's fault really. They're trying to do the best they can.
"It's such a long race, anything can happen in 12 Hours. It's not nice to go a couple of laps down, but we've got a strong car and a strong driver line-up so I'm pretty confident.
"I was pushing like a qualifying lap every lap (in the second stint), I was doing everything I could to make up what we lost.
"Our luck will change, 12 hours is a long way so we'll see what happens."
Simonsen also revealed that he had discovered an unexpected drama on the formation lap.
"We hadn't done any running in the dark before the race and I realised on the warm-up lap that I didn't have any high beams," said Simonsen.
"I thought, how am I going to see now, but fortunately the Audi (with Christopher Mies at the wheel) was quick in the opening laps so I could let him light the track up.
"Once we got into the groove and the sun came up I had good car speed and was able to pull away."