Rookies speak on 'scary' Bathurst conditions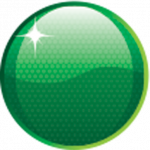 Bathurst's international rookie drivers have spoken of their experiences in the terrible weather conditions endured during today's Armor All Bathurst 12 Hour.
Rain began falling in the third hour of the race, but largely held off until a downpour at the top of Hour 4.
Conditions remained wet for the duration, with lap times blowing out to the 2:40s bracket for the leading contenders in Hour 7 – in excess of 30s slower than the fastest lap of the race.
The conditions caught out several drivers, with Australians Wayne Park (#23 JBS Lamborghini) and Mark Eddy (#2 Phoenix Racing Audi) among those to end their races in the fence.
CLICK HERE for Speedcafe.com's full race report
CLICK HERE for words from Christopher Mies on his dramatic spin
Irishman Matt Grifin and Singaporean driver Mok Weng Sun teamed with Craig Baird to finish third in the #33 Clearwater Racing Ferrari 458, with Griffin describing the conditions as the worst he has ever raced in.
"It was tough, it's got to rank as the toughest race I've ever done," said the Ferrari specialist.
"When the rain was heavy you couldn't really see where you were going. That's not such a problem when everybody is going at the same speed, but here we had closing speeds of 50mph."
Weng Sun completed the final stint in the car, and said it wasn't an altogether enjoyable experience.
"It was seriously scary, I didn't want to go out again in that final stint but with the other two guys up against five hours I had no choice," he said.
"We have rain at home but we don't have mountains like this!"
One of those to suffer the worst of the conditions was Bret Curtis. The American Grand Am driver eventually finished second alongside Peter Hackett, Tim Slade and Jeroen Bleekemolen in the #20 Erebus Racing Mercedes, but struggled to find a competitive speed in his only stint during the race.
"I'm from Southern California and we don't have a lot of rain there," smiled Curtis.
"We were waiting for the opportune moment to have me in the car. These guys (co-drivers)  had good pace and I was doing my best to get close to them but without much practice it was difficult to catch up.
"We kept waiting and waiting and finally they said 'throw him in the car', just as there was a downpour and the fog really came in on top.
"It was really fun, really challenging, and I indeed being out there with so many great professional drivers around the world."
Audi's only rookie in the event, Christer Joens, eventually won the race alongside Darryl O'Young and Christopher Mies.
The German's first spell in the car was the semi-wet third hour, which saw a tremendous battle for the lead between Joens, Craig Lowndes and Jeroen Bleekemolen.
"It was good fun with Craig Lowndes and Bleekemolen," said Joens.
"In the third and fourth stints it was raining and I was on slicks, so with no experience here it was really, really difficult.
"I was getting off the pace a little bit, but then when it started drying out I could get on the pace again.
"It's my first Audi win, so it's a great start to the new year."