Outright Bathurst lap record broken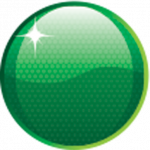 The 2012 Armor All Bathurst 12 Hour is underway at Mount Panorama, with Christopher Mies and Allan Simonsen battling for the lead over the opening laps.
Mies (#1 Phoenix Racing Audi) led from pole before Simonsen (#17 Maranello Motorsport Ferrari) wrestled the top spot away on Lap 4.
It took just three tours before the outright lap record was broken, with David Russell (#23 JBS Lamborghini) narrowly undercutting Jamie Whincup's 2007 V8 Supercars time with a 2:08.46s effort while chasing the leading duo.
The benchmark was subsequently lowered further by Simonsen, whose times varied from 2:08s down to 2:06s across the opening hour depending on traffic.
"We knew the car was quick, and the cold track temperature is really good for quick lap times," said John Bowe, who will co-drive the Maranello car alongside Simonsen, Dominik Farnbacher and Peter Edwards.
"But it doesn't really matter how fast you can go, it's a 12 Hour race and we need to be there at the end."
The outright Bathurst lap record had been held by V8 Supercars drivers since 2002.
CLICK HERE for more about the expected pace of today's race
Behind the leading trio, Warren Luff (#2 Phoenix Racing Audi) made his way around Craig Baird (#33 Clearwater Ferrari) in the early laps. The Malaysian 458 is carrying a 50kg weight penalty after breaking the 2:08.0s minumum practice and qualifying lap time yesterday.
CLICK HERE for more on Baird's qualifying mistake
A total of 25 cars started the race, following a qualifying crash from Ted Huglin that saw the #4 Consolidated Chemicals Lamborghini withdrawn yesterday.
CLICK HERE for Huglin's thoughts after the accident
CLICK HERE for more from Huglin's co-driver Cameron McConville
Qualifying ended with the #1 Phoenix Racing Audi edging out the #17 Maranello Motorsport Ferrari.
CLICK HERE for Speedcafe.com's qualifying report
Stick with Speedcafe.com for updates from Mount Panorama throughout the day.