Lowndes leads B12H at quarter distance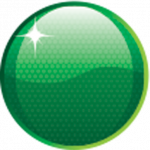 The #2 Phoenix Racing Audi leads the 2012 Armor All Bathurst 12 Hour after a frantic opening three hours.
Allan Simonsen set the pace in the opening hour aboard the #17 Maranello Motorsport Ferrari, having made his way around the Christopher Mies driven pole-sitting #1 Phoenix Racing Audi in the opening laps.
The Ferrari eventually struck drama at the end of the hour, losing significant time when it ran out of fuel.
CLICK HERE for more on the #17 Maranello Motorsport Ferrari's morning
The #1 Audi took over the top spot for the second stint, comfortably holding David Russell (#23 JBS Lamborghini), Warren Luff (#2 Phoenix Racing Audi), Craig Baird (#33 Clearwater Racing Ferrari) and Tim Slade (#20 Erebus Racing Mercedes) at bay.
The race took another turn at the end of the second hour, when the #14 Red Camel Seat stopped on Conrod Straight – bringing out the Safety Car for the first time.
The yellow flag intervention came in the middle of the second round of stops, while a subsequent downpour led to a chaotic restart.
Jeroen Bleekemolen, now in the #20 Erebus Racing Mercedes, proved the pace setter during the wet running, passing both Christer Joens (#1 Phoenix Racing Audi) and Craig Lowndes (#2 Phoenix Racing Audi) to take over the lead.
Roger Lago had sat fifth on the restart in the #23 JBS Lamborghini after a slow second pitstop, before a spin at Forrest Elbow saw the Italian car drop a lap.
Nathan Tinkler was also a victim of the slippery conditions, and was lucky to avoid the concrete walls when spinning the Class B leading #3 Tinkler Motorsports Porsche at Griffins Bend.Steven Johnson soon took over from Tinkler, ensuring the car still led its class at the end of the hour.
A second Safety Car was required during the hour when Frank Yu crashed the #22 United Autosports Audi heavily at Griffins.
Other class leaders at one-quarter distance were the #54 Donut King Nissan GT-R (Class C), #53 Boss HSV GTS (Class D), the #50 Racer Industries HSV VXR (Class E), and the #35 Ric Shaw Mazda RX-7 (Class I).
The Phoenix Racing Audis both pitted before the end of the third hour, but found themselves in again soon after due to the third Safety Car being triggered by a crash from the Sean Patrick Breslin-driven #21 Black Falcon Mercedes at Reid Park. The German entry had lost significant time earlier in the race with a broken rear suspension bolt.
The five leading cars pitted immediately after the Safety Car intervention, with the #2 Audi jumping the #20 Mercedes in the process. The stops ensured that the #17 Ferrari and #23 Lamborghini teams were both able to move back onto the lead lap.
See below for the top five after Hour 3
| | | | | |
| --- | --- | --- | --- | --- |
| Pos | # | Car | Drivers | Laps |
| 1 | 2 | Phoenix Racing Audi R8 | C.Lowndes/W.Luff/M.Eddy | 67 |
| 2 | 20 | Erebus Racing Mercedes SLS | T.Slade/J.Bleekemolen/P.Hackett/B.Curtis | 67 |
| 3 | 1 | Phoenix Racing Audi R8 | C.Mies/D.O'Young/C.Joens | 67 |
| 4 | 33 | Clearwater Racing Ferrari 458 | M.Weng Sun/C.Baird/M.Griffin | 67 |
| 5 | 17 | JBS Lamborghini Gallardo | R.Lago/D.Russell/W.Park | 67 |