Ambrose ready for Daytona 500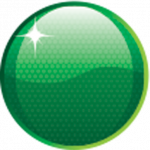 Australia's Marcos Ambrose has completed preparations ahead of tomorrow morning's (Australian time) Daytona 500.
Ambrose finished the final practice session for the Daytona in eighth place, working on race set-up throughout the session.
"We have just used the final session to bed everything in – so no panic over here with the Stanley Ford," said Ambrose.
"We finished third in the shootout – third in the duel – we only have two spots to go for the 500.
"We're excited about it. We have a fast car, the guys are in a good mood and with Todd Parrott (crew chief) happy at Daytona, we must be doing something right."
Meanwhile, Danica Patriack has not been able to turn her pole position in the Drive4COPD 300 Nationwide race at Daytona into a result after heavy contact with the wall.
The race was won by James Buescher in a wild finish, after he came from 11th on the final turn to dodge spinning and crashing cars in front of him.
Patrick exited the race on Lap 49, after a hard tap from teammate Cole Whitt she lost control and hit the Turn 3 wall.
Patrick's team pushed the car to the garage for extensive repairs, losing 48 laps in the process. She returned to the track on Lap 98 and finished 38th, an inauspicious start to a championship campaign.
Buescher, a first-time winner in the series, took advantage of a last-lap wreck involving front-runners Trevor Bayne, Tony Stewart, Elliott Sadler, Joey Logano, Kurt Busch, Ricky Stenhouse Jr. and Kyle Busch to score the victory, one day after rookie John King won his first Camping World Truck Series race in his first trip to Daytona.
Like Buescher, Brad Keselowski dodged the wreck to finish second, with Elliott Sadler coming home third in the unofficial results.
Here is a compilation of the crashes in the Nationwide race at Daytona