Andreas Mikkelsen wins IRC opener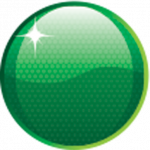 Defending Intercontinental Rally Challenge champion Andreas Mikkelsen (Norway) has made the perfect start to his title defence by winning the opening SATA Rallye Açores event in Portugal.
The Škoda UK driver was never headed over three days beating Finn Juho Hänninen (Škoda) to claim his third straight win after victory in Scotland and Cyprus at the end of 2011.
Mikkelsen's win is the first time a driver has won three rounds in succession. Luca Rossetti actually won the first four IRC events he contested between 2007 and 2008 to earn the nickname 'Mr 100 Per Cent'. However, because they weren't on consecutive rallies, Mikkelsen takes the record, having been tied on two wins in a row with Giandomenico Basso, Jan Kopecký, Freddy Loix, Kris Meeke and Rossetti.
Bryan Bouffier's third place was secure once fellow Peugeot driver Bruno Magalhaes rolled out on Friday afternoon. The 2011 Monte Carlo winner had no answer to the leading Škoda's pace this weekend.
"This is the perfect start to the season, I am so happy for the team and this is perfect result for Škoda," said Mikkelsen.
RESULTS:  SATA Rallye Açores
| | | | |
| --- | --- | --- | --- |
| Position | Driver | Team/Car | Time/Gap |
| 1 | Andreas Mikkelsen | ŠkodaUK | 2:12m43.2 |
| 2 | Juho Hänninen | Škoda | +0:25.1 |
| 3 | Bryan Bouffier | Peugeot | +2:04.8 |
| 4 | Sepp Wiegand | Škoda Deutschland | +5:20.3 |
| 5 | Hermann Gassner Jr | Red Bull Škoda | +6:23.9 |
| 6 | Ricardo Moura | Mitsubishi | +8:43.5 |
| 7 | Oleksandr Salyuk | Iurii Chemezov Ford | +10:28.1 |
| 8 | Sergio Silva | Subaru | +16:00.1 |
| 9 | Ruben Rodrigues | Mitsubishi | +17:15.0 |
| 10 | Miguel Barbosa | Mitsubishi | +18:01.6 |