McConville: We were a top three chance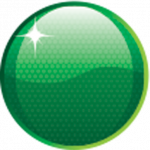 Cameron McConville believes that the Consolidated Chemical Lamborghini was a genuine podium chance at this weekend's Armor All Bathurst 12 Hour prior to its qualifying accident.
The Italian supercar has been withdrawn from the event due to the damage sustained in the Hell Corner crash.
CLICK HERE for Speedcafe.com's qualifying report
CLICK HERE for Ted Huglin's thoughts after the accident
McConville, whose regular drive in the Auto One V8 Ute Racing Series will kick-off next weekend, was understandably disappointed with the turn of events.
"I was really hoping to get a good result this weekend, I had no doubt we were a top three chance," McConville told Speedcafe.com.
"It's just one of those things. Ted's a hobby racer, but I wouldn't be here if it wasn't for Ted.
"I'm disappointed for the crew because for a small team they put a massive amount of both money and effort into making the car absolutely right.
"I'll go racing next week, but obviously for Ted he's got a sore body and a bent car, so it's a lot worse for him."
McConville had been eagerly awaiting his maiden Bathurst 12 Hour in a GT car after sampling the Lamborghini for the first time at last year's Drive Bathurst event.
The V8 Supercars endurance co-driver had been joined at the November Drive Bathurst event by close friend Jason Richards, who passed away the following month.
McConville said the memories of Drive Bathurst came flooding back upon returning to The Mountain yesterday.
"It was a funny feeling all weekend, because the last time Jase was here we were both here for Drive Bathurst," said McConville.
"We were at the airport on the Friday night and I showed him the photo of the dash after I'd done a 2:06.8s.
"We were both like kids just laughing at how fast it was. Jase was just so excited for me that I was able to 'do a six' around Bathurst.
"The thing was that I had to do it in a Lambo and he did it in a V8, which just shows how much courage he had around here."