Maranello Ferrari fastest in bruising qualifying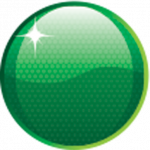 Maranello Motorsport Ferrari driver Allan Simonsen has emerged with the fastest time from a dramatic first qualifying session ahead of tomorrow's Armor All Bathurst 12 Hour.
Simonsen set a 2:08.22s best immediately prior to the third red flag period of the session that flew with 15 minutes remaining.
With the grid determined on aggregate times across the three slowest drivers in each car, the starting order will not become clear until after this afternoon's final session has been completed.
The rules saw the majority of entries cycle through their entire driving line-ups during this morning's session.
Second fastest at the end of the 90 minute session was the #2 Phoenix Racing Audi, thanks to a 2:08.94s effort from Warren Luff in the opening laps.
The #33 Clearwater Ferrari was third on the time sheets when the chequered flag flew, with its time of 2:09.01s having been set by Matt Griffin.
The Clearwater entry appears destined to receive a 50kg weight penalty for tomorrow's race however, after Craig Baird broke the parity-regulated 2:08.0s benchmark by almost 0.5s during the opening 20 minutes.
The #1 Team Phoenix Audi, #23 JBS Lamborghini and #20 Erebus Racing Mercedes rounded out the top six.
The #4 Consolidated Chemicals Lamborghini was seventh fastest, but is expected to be withdrawn from the event following a crash from car owner Ted Huglin.
The veteran driver lost control of his car at Hell Corner as the halfway mark approached – the right hand side of the Italian supercar making heavy contact with the outside wall.
CLICK HERE for Ted Huglin's thoughts after the accident
CLICK HERE for Cameron McConville's thoughts after the incident
Also in trouble during the session was the #53 Boss Plaster HSV GTS, which hit the outside wall at McPhillamy Park, and the #10 Simply Sports Cars Lotus Exige, which spun and made contact with the inside wall at Griffins Bend.
The second qualifying session, scheduled to last just 30 minutes, will get underway at 1630 local time.