International Audi crew take Bathurst pole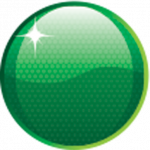 The #1 Phoenix Racing Audi has taken pole position for tomorrow's Armor All Bathurst 12 Hour.
The all-international driver combination of Christopher Mies, Christer Joens and Daryl O'Young set the lowest aggregate time of 6:28.65s in this morning's 90 minute session, and went unchallenged in Qualifying 2.
The #17 Maranello Motorsport Ferrari 458 of Allan Simonsen, John Bowe, Dominik Farnbacher and Pete Edwards will start second.
The Ferrari team elected to split the final 30 minutes between Simonsen and Bowe. As the duo had both lapped within 0.7s of the minimum allowable 2:08.0s in the morning session, they could not improve significantly enough to take the pole.
The #33 Clearwater Ferrari and #23 JBS Lamborghini will share row two, despite both teams electing not to run in the final session.
The #2 Phoenix Audi will start fifth. Warren Luff set the car's fastest time of the day this morning – his 2:08.94s effort slower only than the individual times set by Maranello trio Simonsen, Bowe and Farnbacher.
The #20 Erebus Racing Mercedes, #22 United Autosport Audi, #3 Tinkler Motorsport Porsche, #21 Black Falcon Mercedes and #65 Motorsport Services Porsche round out the top 10.