Huglin sore after major Bathurst accident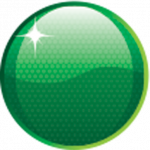 Veteran driver Ted Huglin has emerged relatively unscathed from a qualifying accident that has taken his Consolidated Chemical Lamborghini Gallardo out of this weekend's Armor All Bathurst 12 Hour.
The 75-year-old lost control heading into Hell Corner, with the car understeering into the outside concrete wall.
According to the team, the force of the impact exceeded the 10g maximum load that the car's onboard meter could measure.
CLICK HERE for Speedcafe.com's qualifying report
"I'm pretty sore at the moment down my back and my leg, but considering the hit, I'm pretty lucky," Huglin told Speedcafe.com after the accident.
"I think it's another accolade for the HANS device. The hit threw me halfway across the console, but the HANS really stopped my head from making too violent a move.
"I'm just sad for (co-drivers) Cameron McConville, Peter Kox and Luke Searle. They were going so well and I think we would have been in it with a bloody big chance.
"Cam and Peter had the car flying, and if it wasn't for that 2:08s benchmark (minimum time allowed under the practice and qualifying parity regulations), the car would have done a 2:05s, no question. They were just holding it back."
A regular competitor in Victorian state racing, Huglin says he entered this weekend unsure of his plans for the rest of the 2012 season, and that the accident won't necessarily deter him from further competition.
"I've been very enthusiastic all the way up until this point," he said.
"This sort of thing makes you reflective I suppose for a while, but I won't be making any quick decisions.
"We'll take the car back home, completely repair it in our factory and then think about what we do after that."
Huglin enjoyed victory in his most recent Bathurst start, taking out the Production Sports Car event at last year's Bathurst Motor Festival with his Lamborghini.