Barcelona test ends with Kobayashi on top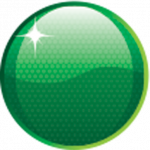 Sauber's Kamui Kobayashi has ended Formula One's four day Barcelona pre-season test by setting the fastest time on the final day.
The Japanese driver lapped the Spanish venue in 1:22.312s while using the Soft compound tyres during the morning.
The time held for the remainder of the day as teams switched their attention to long runs.
With the Sauber C31 having now completed in excess of 3,000km across the opening two tests, Kobayashi said he was pleased with the Swiss outfit's progress.
"I'm quite happy. We achieved a very good mileage today," said Kobayashi.
"The set up changes we did in the morning meant an improvement in lap times, which, of course, is very positive.
"There is still a lot of work to do in terms of understanding the car and the different tyre compounds at different fuel levels, but we are working in the right direction. I think it was a good test for us."
Pastor Maldonado's morning best put him 0.25s adrift of Kobayashi, while a late run on Super Softs saw Paul di Resta third fastest in the Force India.
Jenson Button (McLaren), Felipe Massa (Ferrari), Mark Webber (Red Bull), Jean Eric Vergne (Toro Rosso), Nico Rosberg (Mercedes) and Heikki Kovalainen (Caterham) rounded out the nine runners, while Marussia failed to take to the track due to a suspension issue.
See below for the Day 4 times
| | | | | |
| --- | --- | --- | --- | --- |
| 1 | Kamui Kobayashi | Sauber | 1m22.312s | |
| 2 | Pastor Maldonado | Williams | 1m22.561s | +0.249 |
| 3 | Paul di Resta | Force India | 1m23.119s | +0.807 |
| 4 | Jenson Button | McLaren | 1m23.200s | +0.888 |
| 5 | Felipe Massa | Ferrari | 1m23.563s | +1.251 |
| 6 | Mark Webber | Red Bull | 1m23.774s | +1.462 |
| 7 | Jean Eric Vergne | Toro Rosso | 1m23.792s | +1.480 |
| 8 | Nico Rosberg | Mercedes | 1m23.843s | +1.531 |
| 9 | Heikki Kovalainen | Caterham | 1m26.968s | +4.656 |