Craig Baird unconcerned by weight penalty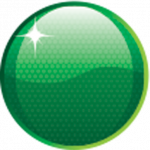 Craig Baird says he is not concerned by the 50kg weight penalty that the #33 Clearwater Ferrari will take into tomorrow's Armor All Bathurst 12 Hour.
The penalty was levied after Baird set a 2:07.56s lap in Qualifying 1 – breaking through the 2:08.0s minimum lap time allowed in pre-race sessions.
According to race organisers, the minimum time ruling exists to ensure that as many cars as possible fall within the CAMS-imposed 130% qualifying cut-off.
Baird is sharing the Clearwater car with Irishman Mat Griffin and Malaysian  Mok Wen Sung, and says he went below the benchmark due to a misinterpretation of the Ferrari's dash display.
"It was totally my mistake," Baird told Speedcafe.com.
"I came down Conrod with a mid-six on the dash and I slowed it up, but I got caught with the way the dash was calibrated.
"I've always run my time gain/loss on the dash with positive showing that you're slower than the reference lap.
"So I thought I was 0.4s slower than 2:08s, and was pretty surprised with the lap time that then came up.
"It's just a legacy of not having driven the car before this weekend."
The Clearwater Ferrari will start the race from third position, with Baird believing that the penalty will not significantly affect the team's performance tomorrow.
"The boys aren't too worried about it," said Baird.
"It obviously would have been nice to run without the 50kgs, but we're not too phased by it.
"It's a high horsepower car, so it's just like putting an extra 50kgs in a V8 Supercar – you'd struggle to know it's even there.
"There are areas, including lugging it up the hill, where it'll hurt a little, but it's not about outright lap speed for us anyway, it's about consistently fast laps for 12 Hours.
"We've just got to stick to our knitting and not worry about anyone who tries to do a big sprint at the start.
"You've got to remember that we're bolting two Bathursts together here – it's two six hour races back to back. It's a true endurance event."
The 2012 Armor All Bathurst 12 Hour will mark Baird's first race with Monster Energy backing.
The three-time Porsche City Index Carrera Cup Champion had a new helmet flown up to Bathurst today.
The helmet includes a green 'JR star' in tribute to the late Jason Richards.