Nissan, McBride set for British F3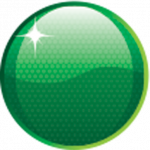 Australian Nick McBride will compete in the British Formula 3 International Series in 2012, powered by Nissan.
McBride, 21, will drive for British team T-Sport, who has formed a new partnership with Japanese company, ThreeBond. This partnership will see a car entered under the 'ThreeBond with T-Sport' banner, powered by the successful ThreeBond-Nissan SR20VE engine, developed for the Japanese F3 Championship by ThreeBond and Tomei Engines.
McBride steps up from Formula Ford to the world's premier F3 class, and will be joined by fellow Australian Spike Goddard, who has already signed up for a National Class campaign with T-Sport.
T-Sport has a long history of getting the top results in both the National and International class F3 races with the likes of Adriano Buzaid, Wayne Boyd and current Sauber F1 driver Sergio Perez.
"We're very happy to undertake this new venture with ThreeBond," said T-Sport team principal, Russell Eacott.
"The Tomei engine has a proven record in Japanese F3 where it has taken many wins and pole positions, it will be interesting to see how it fares in the British series, the International Class is a big jump for a rookie but I think Nick has got what it takes to succeed."