Honda unveils Jazz for ARC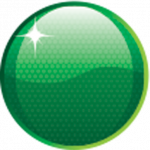 Honda has increased its involvement in local rallying this year, with Mark Pedder and Claire Ryan joining Eli Evans and Glen Weston in the Evans Motorsport team.
Evans Motorsport has been competing in rallying for over three decades, with Eli Evans' father, brother Simon and sister-in-law Sue all heavily involved.
"Honda is extremely passionate about racing and is proud to continue its support of Australian rallying with Evans Motorsport," said Honda Australia Director, Mr. Stephen Collins.
"The Mugen-tuned Jazz look fantastic and are part of a new generation of front-wheel drive rally cars that we expect to see more of at the Bosch ARC."
Honda has high hopes for this year's Bosch ARC, with the addition of Mark Pedder and Claire Ryan set to strengthen the team and make Honda a force to be reckoned with as it vies for the two-wheel-drive Championship.
Driver Mark Pedder has long been involved in rallying, co-driving alongside his father from the age of 14 before jumping in the driver's seat. New co-driver Claire Ryan has been involved in motorsport for over 10 years, having competed in over 30 local, state, national and international events.
The 2012 Bosch ARC comprises six events Australia-wide and kicks off with Rally Calder on Friday, 2 March at Calder Park in Melbourne, Victoria.
Honda Australia has unveiled its two new Mugen-tuned Jazz rally cars which will be campaigned by Evans Motorsport in the 2012 Bosch Australian Rally Championship (ARC).