Garry Willmington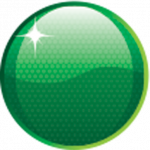 Some drivers race, some race and then get involved in the media, some give back to the sport by getting involved in the sport's administration and some help bring the next generation into the sport.
Garry Willmington is a unique individual, he fell in love with motor sport at an early age, he raced for over 20 years, he followed this up by developing a new category that would allow older model touring cars to keep competing, then managed Wakefield Park Raceway and started his own driver training school.
Willmington is best known on the track as a privateer racer who competed in the early days of the V8 Supercars championship, he raced at Bathurst between 1978 and 2000 and won his class at Bathurst in 1987.
His love affair with motor sport started as early as he can remember and strangely was not inspired by his family or close mates, he just loved racing.
"I really don't know how, but from the earliest age I can remember wanting to race cars," Garry Willmington explained to Speedcafe.com
"At school on dress up day I'd go as a racing driver, like Sir Jack Brabham. I was consumed by it all; all I wanted to do was race.
"No one in my family ever raced, it was just something that was there."
It all started with Speedway, but not how you think. He never raced Speedway as an amateur or professionally, it all started at the farm.
"When I was still in school I built my own Super Modified Speedway car," said Willmington.
"It had a six cylinder Holden engine and didn't have big tyres, so it had dual wheels.
"I had my own welding equipment and built it myself and because I lived on a farm I built my own Speedway track.
"I'd drive around their on my own, tearing around lap after lap. It certainly showed me how to drive a car.
"I never actually raced in Speedway; I was interested more in racing at Bathurst so I focussed on circuit racing."
Willmington had his first organised race at a hill climb event. He may have rolled the car but he loved it nevertheless. Unperturbed, he kept racing, going to meets at Oran Park and Amaroo.
"I raced at Amaroo and Oran Park regularly in the Ford Anglia then at the end of 1974 I started building a V8 XA two door Falcon as a Sports Sedan," said Willmington.
"John Goss had won at Bathurst so I rang up to buy some parts. They wanted to sell the car, which I couldn't afford it, so they got me a car loan to buy the ex-Bathurst winning car.
"I raced in the Touring Car Championship and ran as a Privateer in the V8 Supercars.
"Privateers were great, I look back at all the years I raced and I did it with no money, but they were great times and great races."
One of the highlights was winning his class at Bathurst in 1987 when he joined Bob Holden and Bryan Bate in the #93 Toyota Sprinter AE86.
"That was a good one," said Willmington.
"Bob Holden had been racing 4-cylinder cars and asked me to co-drive with him.
"He gave me the car and I fully prepared it and got it going.
"I have a couple of memories from that race. I wanted to put qualifying tyres on it and go for pole in our class, which Bob disagreed with.
"We did it and I went out ready to go. Kevin Bartlett was in the Masarati, I got right behind him and got pulled up the mountain, went into the cutting in first gear and it jammed.
"That buggered the lap up, but we were consistent in the race.
"The other memory was not getting any information from the team, like lap times, in the final stint, when in the wet.
"I was fuming and because I was so angry I didn't go up to the podium.
"I really regret that to this day, I let a stupid thing get in the way."
For someone whose career was formed based on his desire to race at Bathurst, his memories ended up living up to expectations.
"Bathurst was unreal," said Willmington.
"I am scared of heights and the first time over the mountain, at a time where there weren't any safety walls, you'd go over the top and I thought I was crazy.
"I settled down and got on with the job, but even now thinking about Bathurst the hairs on my arms jolt to attention.
"It's such a buzz that place, there's no other place on earth that compares to Bathurst."
After his racing career wound down, Willmington, along with Rod Dale, decided to start their own series to find a place for retired Touring Cars to compete in.
"You'd see all these old V8 Supercars sitting around doing nothing, they didn't want them in Sports Sedans, so I thought we needed a series that allowed these cars to be raced," said Willmington.
"It needed to be an inexpensive series that didn't destroy the integrity of what they were, so Rod Dale and I started the Touring Car Challenge.
"It was great; we got people in the cars that initially thought getting started in motor racing was too hard.
"It allowed people to come in without spending millions, it was an affordable category, we had short racers so cars wouldn't wear out."
Having raced and started a category, Willmington's next project was that of track management and administration. He had always wanted to run his own race track and had some very clear ideas as to what he wanted to achieve.
"The owners asked me if I was interested in managing Wakefield Park, I was and did this for eight years," said Willmington.
"I was passionate; I'd always wanted to open my own track. It was a great thing getting involved in motor sport at that level, grow the business and grow the popularity of the sport.
"There were so many things about motor sport that I hated; I wanted to make a difference, I really tried to make sure we had clean toilets, places where mums and the kids could go, keep prices down for families and allow kids in for free.
"We took it from a little club circuit to a national race circuit were we ran some very successful rounds of the Konica and Fujitsu Series, the Pro-car Series and Touring Car Challenge events.
"I'm very proud of what we did."
Having been involved in so many areas of the sport, and still a racer at heart, his favourite career memory goes back to Lakeside.
"The Bathursts were always good, there were so many good memories, it's hard to pick one out," said Willmington.
"One race stands out, I was in one of Bob Holden's little Corollas at Lakeside, there was John Smith, John Faulkner and Mark Skaife in a little Nissan.
"Skaife took off, then the rest of us had a great dice. It was a brilliant race, I'll never forget that.
"Smithy came up and said 'most people that only drive V8s can't drive four cylinders' and complemented me on what a great race it was.
"I've never forgotten that, it is a special memory."
Long retired, Willmington now enjoys watching his son carving it up on the Speedway track.
"I have a 13 year old that has started Speedway," said Willmington.
"He can't race in NSW, he's too young, so we take him to Victoria.
"He's into Speedway the way I was with racing a car. Since the day he could crawl all he wanted to do was race Speedway, he just love dirt racers and wants to race overseas.
"We've done nine meets with his Datsun 1200cc Sunny and he's had five race wins, he just loves it.
"It's fantastic, I love doing it with him."
In recent years Willmington fulfilled his dream of setting up his own track; he built, owns and operates the Marulan Driver Training Centre in NSW.
"It has a one kilometre circuit, a Speedway track in the middle of it and a skid pan," said Willmington.
"We have a teenage awareness programme teaching kids to drive as young as eight years of age, and get them onto the bitumen track from 15.
"It's all about teaching them skills that they can't get anywhere else.
"I needed to build the track to make motor sport bigger, to help train the younger generations and offer a place to learn in a safe environment as opposed to hooning like idiots on the streets."