FIRST PIC: Jack Daniel's reveals 2012 look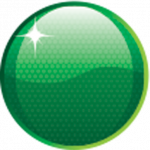 Jack Daniel's Racing has revealed its look for the 2012 V8 Supercars Championship.
The revised, traditional black and white livery will mark the team's final year as a Holden team before it switches to from Holden to Nissan at the end of this season.
Last year, Rick Kelly scored the team's first race victory, collecting three wins by season's end. he finishing sixth in the 2011 title.
Older brother, team-mate and fellow team co-owner Todd Kelly had a disappointing season, finishing 17th, including two podium finishes.
Todd Kelly says that despite the impending move to Nissan in 2013, improvements have been found in the team's current chassis.
"2011 was a breakout season for Jack Daniel's Racing with 3 victories and we now have a structure in place to radically improve that score line in 2012." said Kelly.
"Eight extra local and overseas staff under new Performance Director Tony Dowe will bolster our engineering and design capabilities in order to fully take on the factory backed Fords and Holdens.
"We needed to match the financial support those teams generate to be truly competitive and those plans are now in place.
"This should result with improvement to our pre-race set up in the short term giving us the necessary momentum to move up the grid and pressure the front runners."
Rick Kelly says that this year's car will feature a revised technical package to what was seen in past seasons.
"We're hoping this becomes evident at the Clipsal 500 as part of our ultimate goal to grab a bunch of top three podium results consistently through the year." Rick said.
"If that leads to championship status, well and good …
"Although our Commodores look similar to last year they'll be different underneath.
"After 23 years between us driving Holdens we must say that both Holden and Holden Special Vehicles were very supportive of us in the early days and to recognise this we intend to do the job and go out with a bang!"
The new JDR car will be seen for the first time at the Clipsal 500 next weekend (March 1-4).