Crashed SLS on-track for Bathurst qualifying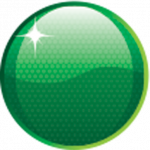 The only major casualty from practice for the Armor All Bathurst 12 Hour – the Erebus Racing/Black Falcon #20 SLS AMG GT3 – will be back on track for qualifying this morning after a mammoth effort from the team to piece it back together.
The car was crashed at Forrest Elbow in the final stages of the second practice session by American Grand Am driver Bret Curtis.
The accident damaged the left-rear corner of the car, with the team replacing a rear wishbone in addition to the rear wing, diffuser and bumper.
Curtis told Speedcafe.com that he had been negotiating traffic when the incident occured.
"I was coming out of The Esses and had some traffic in front of me," said Curtis.
"A BMW stopped unexpectedly in front of me and I was hard on the brakes attempting not to hit him. I didn't bleed off as fast as I thought and somehow with the ABS, it spun me. I first half spun one way, then it spun me completely 360 into the wall.
"It's a real shame, as I was feeling comfortable in the car and thought we were making some progress."
Curtis's incident kept the car of the third and final practice session, ensuring lead driver Peter Hackett could complete no laps in the car prior to qualifying.
"It wasn't an ideal way to begin the campaign, but it happens – this track can bite," said Hackett.
"It's not over by a long shot. Between the four of us, I think we have an excellent shot still. Jeroen (Bleekemolen) was super-impressive in his practice and still feels as though there is plenty left in both him and the car.
"Heading out there and putting in a 2:12 lap on your first look at the place is mighty."
Qualifying 1 gets underway at 8:15am this morning.