Baird Ferrari on top as Mercedes finds wall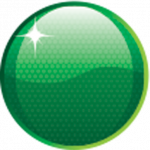 Craig Baird and Clearwater Racing have emerged fastest from the second practice session ahead of Sunday's Armor All Bathurst 12 Hour at Mount Panorama.
The Carrera Cup regular lapped the 6.213km circuit in 2:10.44s aboard the Malaysian outfit's Ferrari 458 GT3.
Baird's effort came directly after Irish co-driver Mat Griffin had clocked a 2:10.95s time on just his eighth flying lap of the circuit.
The Erebus Racing entered Mercedes SLS of Jeroen Bleekemolen and Bret Curtis ended the 35 minutes second fastest on 2:12.25s, despite a mistake from the American driver late in the session.
The 6.2 litre V8-powered Mercedes needed to be towed back to the pits after Curtis tagged the wall at Forrest Elbow with four minutes remaining.
New Audi driver Christer Joens– the only one of the six in the Phoenix Racing squad who wasn't here last year – was third and looks to have the goods to support his 12-hour winning team-mates from last year.
Wayne Park set the 2m12.63s lap that put the Lamborghini he will share with David Russell and car owner Roger Lago into the top five.
Russell drove in first practice and said the team was working their way into the weekend.
"It was pretty slippery this morning, the track was very green and the traffic was a challenge, too," Russell said.
"But the car is going really well. Wayne has gotten right on the pace quickly and Roger will do a good job so we're looking good. Last year we pushed hard early to get ahead in the class and then just brought it home to the finish… I'd say the philosophy will change this year!"
The Il Bello Rosso Ferrari, Consolidated Chemical Lamborghini, Phoenix and United Audi's, Steven Johnson in the Tinkler Porsche and the New Zealand Motorpsort Services Porsche of O'Donnell/McLennon completed the top ten.
Christian Klien completed his first laps of the Mountain in P2 – putting the Lotus Exige that he will share with Rob Thompson and Sarah Harley 14th overall.
Earlier, the circuit claimed its first victim of the year when the #27 GWS Motorsport BMW 130i crunched into the wall at the elbow, damaging the front end after a hefty contact. The car has been taken to a local smash repairer in Bathurst to for repairs.
The Dutch Red Camel Racing outfit also had a difficult session, with clutch issues preventing the Seat Leon from completing a lap.
The day's third and final practice session will kick off at 1450 local time.
CLICK HERE for more on this morning's opening practice session