Brad Jones Racing confirms enduro line-ups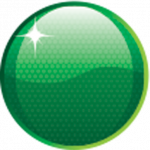 Andrew Jones, David Besnard and Chris Pither have been confirmed as Brad Jones Racing's endurance drivers for 2012.
The trio will co-drive alongside the team's regular drivers Jason Bright (Team BOC), Fabian Coulthard (Lockwood Racing) and David Wall (Wilson Security Racing) in the two-driver Sandown 500 and Bathurst 1000 events.
The signing of Besnard is a coup for the Albury-based team, eventhough he has been an endurance journeyman in recent years. BJR will be the fourth team he has driven for in five years.
In those races, his highlight (and lowlight) came in the 2010 Bathurst 1000 where he went toe-to-toe with Craig Lowndes in the #33 Garry Rogers Motorsport Commodore. Besnard was later involved in a controversial pit lane speeding infringement that cost him and Lee Holdsworth a chance at victory.
Last year, Besnard switched to Dick Johnson Racing but ended the race in a fiery crash at Griffins Bend.
Besnard, Jones and Pither were part of BJR's test day at Winton recently, and team co-owner Kim Jones is pleased with the line-up of drivers he has to partner his regulars.
"We've just completed our first test day with all the drivers and co-drivers and the feeling in our group was very positive," Jones said.
"There are a couple of times where David Besnard has been on our short list but, for one reason or another, it hasn't happened. When he drives the race car, and it's been the same since he drove in go karts, you know that there is absolutely nothing left on the table at the end of the day. I'm positive he will do a very good job."
Besnard says that he got comfortable very quickly in the BJR Commodore.
"I'm really looking forward to competing with the BJR guys. We've both had good results at Bathurst. We've both been in a position to win it a couple of times and I'm looking forward to being competitive again," he said.
"I've always had a lot of respect for Kim and Brad. It goes way back with my dad racing against them in Formula Ford days so there's a family connection. I've always admired how they go about their business and that was reaffirmed at this week's test day. I was comfortable straight up."
Jones, the 2004 Development Series champion, will couple his endurance duties in the Team BOC car with a full assault on this year's Dunlop Series.
Kim Jones, Andrew's father, gave an honest appraisal of his son.
"It's very hard to critique Andrew because he's my son, but I'm sure that anybody in the know would rate him as one of the best co-drivers in the country," Jones said.
"There's no doubt in my mind about that and we're very lucky to have him."
Pither, who will saddle up with V8 Main Series rookie Wall, is the reigning V8 Utes Series champion and is no stranger to V8 Supercars. He has competed in the Development Series and in the Main Series in the past, but his last V8 start was one he'd rather forget, crashing heavily into Paul Weel during practice for the 2008 Bathurst 1000.
He will get some extra Mount Panorama miles this weekend in the Armor All Bathurst 12 Hour, driving with Ryan McLeod's HSV VXR.
"We've spoken to Chris a couple of times and to win an Australian championship, especially in that Utes category, you have to be half OK," Jones said.
"He's dived into the V8s once or twice now as a co-driver and I think this is a big opportunity for him."
The V8 Supercars endurance will be held at Sandown (September 14-16) and Bathurst 1000 (October 4-7).