Aussie V8 rivalry alive at Bathurst 12 Hour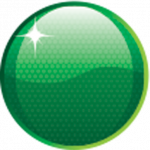 The traditional Bathurst rivalry between Australian made V8 sedans is set to continue in this weekend's Armor All Bathurst 12 Hour.
Sydney socialite Aaron Zerefos has teamed with Mark Bell and Adam Dodd in a Ford Falcon XR8 for the race, while a single HSV GTS entry is being driven by James Atkinson, Dean Lillie and Rick Newman.
Zerefos's racing experience includes stints in Minis and Porsches, and having previously stated a desire to compete at the level of Carrera Cup, the youngster says he's looking forward to putting in a good showing this weekend.
"The Bathurst 12 Hour has always appealed to me, so I'm really looking forward to Sunday," said Zerefos, who has picked up personal sponsorship from iconic energy drink company Red Bull for this weekend.
"I am treating the mountain with a lot of respect. It's a long race and we don't want to go for the whip too early. We'll need to be patient and let the race unfold.
"We're the only Ford in this year's race, and even though our XR8 is in a class below the HSV, we'd like to think that we'll give them a good run over the distance. It's great to be a part of that rivalry that has endured for generations.
"Our V8 is well suited to the track and I think we can be competitive. I am motivated to get back in a race car and bring some fans to the sport and it is important to get more track time to further my career."