Ambrose strong in Gatorade Duel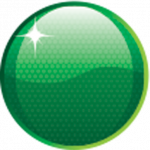 Marcos Ambrose will head into this weekend's Daytona 500 full of confidence after another strong performance at the famous speedway – this time in the first Gatorade Duel.
After finishing third in last Saturday night's non-championship Budweiser Shootout, Ambrose repeated that effort in today's first Gatorade Duel.
The first duel was won by Tony Stewart with Dale Earnhardt Jr in second.
With a group of drivers needing to race their way into the Daytona 500, there was a number of big moments.
A multi-car wreck on lap #9 of #60 sidelined Juan Pablo Montoya, Paul Menard and David Gilliland.
Ambrose and Denny Hamlin, chose not to stop under the caution while the majority of the field did come to pit road. They both came to the pits on lap #44 to take two tyres and fuel.
With seven laps remaining Michael Waltrip hit the wall after making his pit stop. This worked in the favour of Ambrose and Hamlin who were brought back to the field.
As the first car a lap down, Ambrose got the 'Lucky Dog' and was able to make an extra pit stop and be in the running for the victory coming to the chequered flag.
On the final lap Danica Patrick was turned at high-speed into the inside wall in a spectacular accident. She was OK and will start the big race on Sunday.
"We didn't pit the first time around and that kind of hurt us a little bit," said Ambrose.
"We learned a lot for Sunday, we got a good result. We are smiling right now but it was very close to being the other way around.
"We have great power and a good handling car. Our team is rolling. We've had a great speedweeks and we are going to keep it that way for the 500 and have a good Sunday."
Ambrose will start from seventh place after the running of the second Gatorade Duel this morning. Click here for that report.
RESULTS: Gatorade Duel #1
| | | | | | | |
| --- | --- | --- | --- | --- | --- | --- |
| FIN | CAR | DRIVER | MAKE | SPONSOR | LAPS | STATUS |
| 1 | 14 | Tony Stewart | Chevrolet | Office Depot / Mobil 1 | 60 | Running |
| 2 | 88 | Dale Earnhardt Jr. | Chevrolet | Diet Mountain Dew / National Guard | 60 | Running |
| 3 | 9 | Marcos Ambrose | Ford | Stanley | 60 | Running |
| 4 | 98 | Michael McDowell | Ford | K-Love / Curb Records | 60 | Running |
| 5 | 7 | Robby Gordon | Dodge | Mapei / Menards / Speed Energy | 60 | Running |
| 6 | 31 | Jeff Burton | Chevrolet | Caterpillar | 60 | Running |
| 7 | 99 | Carl Edwards | Ford | Fastenal | 60 | Running |
| 8 | 22 | A.J. Allmendinger | Dodge | Shell / Pennzoil | 60 | Running |
| 9 | 29 | Kevin Harvick | Chevrolet | Budweiser | 60 | Running |
| 10 | 1 | Jamie McMurray | Chevrolet | Bass Pro Shops / Tracker Boats | 60 | Running |
| 11 | 6 | Ricky Stenhouse Jr. | Ford | Ford EcoBoost | 60 | Running |
| 12 | 21 | Trevor Bayne | Ford | Motorcraft / Quick Lane Tire & Auto Center | 60 | Running |
| 13 | 2 | Brad Keselowski | Dodge | Miller Lite | 60 | Running |
| 14 | 34 | David Ragan | Ford | Scorpion Truck Bed Liners | 60 | Running |
| 15 | 43 | Aric Almirola | Ford | Smithfield "Helping Hungry Homes" | 60 | Running |
| 16 | 10 | Danica Patrick | Chevrolet | GoDaddy.com | 60 | Accident |
| 17 | 11 | Denny Hamlin | Toyota | FedEx Express | 60 | Running |
| 18 | 140 | Michael Waltrip | Toyota | Aaron's Dream Machine | 51 | Accident |
| 19 | 30 | David Stremme | Toyota | Inception Motorsports | 27 | In Pit |
| 20 | 37 | Mike Wallace | Ford | Poynt.com | 23 | Out of Race |
| 21 | 32 | Terry Labonte | Ford | C&J Energy | 12 | In Pit |
| 22 | 38 | David Gilliland | Ford | MHP Power Pak Pudding | 8 | Accident |
| 23 | 42 | Juan Montoya | Chevrolet | Target | 8 | Accident |
| 24 | 27 | Paul Menard | Chevrolet | Peak / Menards | 8 | Accident |
| 25 | 83 | Landon Cassill | Toyota | Burger King | 3 |  In Pit |