FIRST PICS: Minda ready for Dunlop debut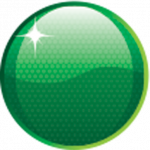 Minda Motorsport has revealed the car that will carry the hopes of Elliot Barbour in this year's Dunlop Series – both the team and driver's first attempt in V8 Supercars.
Minda and Barbour have completed a successful test at Winton Motor Raceway, running close to 100 faultless laps in the ex-GRM Commodore VE.
Adding to the Victorian team's Formula Ford and Australian GT programs, Minda's race preparations will be headed by team engineer Barry Ryan, and he says that Barbour is already exceeding the team's expectations.
"He's done a great job," Ryan said.
"Elliot is already at a higher level than we had hoped"
The car will appear in a yellow, black and white colour scheme, with backing from Jenny Barbour IT and Project Recruitment.
Team owner Bruin Beasley says that he is pleased with how his V8 program has turned out so far.
"The guys have a little bit to do, but I'm really looking forward to getting the car out there. It looks really good," Beasley said.
"The team is more than happy with the preparation and were going into Round 1 in a good zone."
The opening round of the Dunlop Series will be held next weekend (March 1-4) at the Adelaide street circuit.