Ferrari teams cautious on Bathurst challenge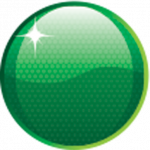 Ferrari squads Clearwater Racing and Maranello Motorsport are realistic on their prospects of taking overall victory in this weekend's Armor All Bathurst 12 Hour.
The two teams will enter the race as outside chances in the face of the competition provided by the two-car Phoenix Racing Audi and Black Falcon/Erebus Racing Mercedes operations.
The Malaysian Clearwater car will be crewed by Carrera Cup Australia regular Craig Baird, Ferrari-contracted GT3 racer Matt Griffin and Asian GT competitor Mok Weng, with Baird the only one of the trio to have raced on the Bathurst circuit previously.
Speaking ahead of Sunday's race, Clearwater team manager Arjunan Kulasegaram emphasised that this year's event is merely the first step in what the squad hopes will be a multi-year Bathurst program.
"We are coming here for the experience this year and plan to be back next year; we're in for the long haul," he said.
"To be honest, if we finish in the top eight (this year) it will be a pleasure. Top five and I'll be over the moon… and I think if we finish top three I'll pass out! I wouldn't believe it!"
While the inclusion of Allan Simonsen and John Bowe in the Maranello Motorsport entry sees a greater level of expectation resting on the Melbourne-based car, third driver Dominik Farnbacher is enjoying his first visit to the circuit, and says he'll need to adopt a conservative mindset.
"I'm a bit stunned and have a big respect for the track," said Farbacher after driving around the circuit with Simonsen and Bowe in a road car.
"I've seen the circuit online through video, but it's completely different – the footage doesn't give any indication of how it really is.
"I'll need time to get used to the place, but with the help of the drivers and team, I'm sure it will happen a little quicker.
"We're going to be smart about the approach, using the early laps for me to get settled into the car, then I can get comfortable on the track, and then pick up the pace and try and get the times down."
Car owner Pete Edwards, who completed the 12 Hour last year, will also drive the Maranello 458 this weekend.
Preparations for the race continued in Bathurst today, where Black Falcon/Erebus Racing trio Peter Hackett, Tim Slade and Jeroen Bleekemolen met locals while manning a 'Fill Up With Air' pit-stop station.
An initiative of Bathurst 12 Hour control tyre supplier Michelin, the set-up promoted road safety by checking the tyre pressures on the vehicles of participating motorists.
Local team GWS Motorsport were also represented, having driven their road registered BMW 335i from the pitlane to the event in true production car style.
First practice for the Armor All Bathurst 12 Hour kicks off at 815am tomorrow (Friday).