Queenslander set for stock car debut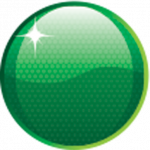 Queenslander Matt Dicinoski is set to race in American-based stock cars this year.
The 23-year-old karter will compete in four-to-six ARCA races this season with Andy Belmont Racing.
Dicinoski is in the process of putting the final details of his detail together, with the assistance of Rolfe Schnur Motorsports Marketing.
ARCA is considered the final stepping stone into NASCAR's elite three class – Camping World Trucks, Nationwide and Sprint Cup.
If all goes to plan, he will head over to The States in July to fulfil his dream.
"I tested a number of different race cars and felt comfortable," said Dicinoski.
"I am sure there will be a steep learning curve but with the help of Andy Belmont, who does a great job mentoring rookies, I feel like we will be fine.
"I have some Australian companies that I have a relationship with that have shown some interest.
"We have a unique program and with a little bit of Aussie luck I will be able to start my U.S. career sometime in July … my bags are packed either way."