Government reviewing Gold Coast 600 event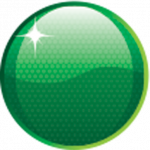 The Queensland Government is currently undertaking a review into the success of the current Armor All Gold Coast 600 format.
The review has been commissioned by Events Queensland, and according to local newspaper The Gold Coast Bulletin, will look at both the "financial and social impact" of the event on the area.
The Surfers Paradise street race has been run as a two-driver V8 Supercars event over the past two years, with international co-drivers introduced in an attempt to retain global exposure.
The race had previously been run as a Champ Car event between 1991 and 2007, which was followed by a one-off IndyCar race in 2008 and an aborted A1 Grand Prix round in 2009.
The Gold Coast Bulletin also reports that the proposed installation of light rail infrastructure on parts of the circuit could prohibit a return to top-level open-wheel racing in the future.
CLICK HERE for the full Gold Coast Bulletin article.