Dumbrell's team expands into Dunlop Series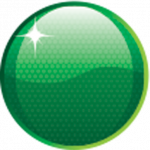 Lucas Dumbrell Motorsport will expand into the Dunlop Series, with Kristian Lindbom behind the wheel.
Dumbrell's Holden team has purchased a Triple Eight-built chassis for Taz Douglas to drive in the V8 Supercars Championship in 2012, and instead of parking the team's old Walkinshaw Racing-built Commodore, it will be kept on the race track, giving Lindbom his first chance in a V8 Supercar.
Lindbom has tested the LDM Commodore VE on a number of occassions, and also recently tested a GP3 Series car at Jerez.
The Lindbom car will compete under the #300 with major support from Fast Track Communications. The deal is a one-off at this stage, but he is hopeful that a solid showing on the Adelaide streets will keep him in the ride for the entire season.
"It's very exciting to have my first race in a V8 Supercar," Lindbom told Speedcafe.com.
"It's obviously a fair bit different to what I've been doing in the past, but we'll be giving it our best.
"The competition is very tough this year. Everyone in the series is running full-spec V8 Supercars – it's all very serious competition. Gone are the days of privateer teams winning, but we'll have a great start as we have lots of data and good support.
"From what I've done in testing, we should be competitive. I don't think I'll promise wins, but we'll see how it goes."
Team owner Dumbrell and Lindbom were team-mates back in their Formula Ford days, and have worked closely over the past two years. Dumbrell is excited at the prospect of his team expanding into the Dunlop Series, allowing Lindbom the chance to make his V8 debut.
"We're now into the third year as a team and we've got a good bunch of guys this year," Dumbrell told Speedcafe.com.
"It's great to have Kristian drive our Dunlop Series car. He'll approach it with a level head, learn the track and I think he'll do a good job for us."
Both the V8 Supercars Championship and the Dunlop Series kick off at the Adelaide street circuit on March 1-4.