Winterbottom out of leg brace, ready for Clipsal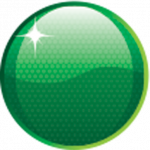 Mark Winterbottom is out of his leg brace and is confident that his broken ankle will be fighting fit for the opening event of the V8 Supercars Championship at the Clipsal 500 next weekend.
The Orrcon Steel Racing FPR driver broke his ankle in a skiing accident during the off-season and has been steadily recovering.
After completing the Sandown V8 test in some discomfort, Winterbottom has enjoyed solid recovery in the past two weeks, even though he has maintained a heavy pre-season promotional tour.
In the past week, he has spent two days of promotional work in Adelaide, and has two more days to come in Queensland, while training everyday.
"The ankle is recovering really well and I'm out of my brace and walking around unaided," Winterbottom said.
"Since coming out of surgery I've trained everyday and each day it feels more free and mobile.
"Unfortunately I can't run on it yet which is frustrating because its the most enjoyable method of training for me but I am back on the bike in the gym which is helping the cardio side a lot."
To add to Winterbottom's schedule, he has one final promotional visit to complete in Bundaberg, Queensland this Friday.
Orrcon Steel is hosting a 'Thank Ford It's Friday' event to celebrate the expansion of the branch's warehouse and brand new showroom.
For the car enthusiasts, 'Thank Ford It's Friday' will host a range of classic, custom and hot rod Fords, plus the Orrcon Steel V8 Supercar motion simulator.
CLICK HERE for more details on the Bundaberg event.