Percat reveals new-look Coates entry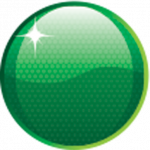 Nick Percat will continue with backing from Coates Hire in this year's Dunlop Series (formally known as the Fujitsu V8 Series).
The new-look car features larger Coastes Hire branding on the front and side of the Walkinshaw Racing-prepared Commodore VE.
Percat's entry also features more backing from Morris Finance – one of Percat's long-time personal supporters.
The car livery was launched at Calder Park today.
Percat, who finished seventh in last year's Development V8 Series, has already been confirmed as co-driver for the Toll Holden Racing Team for the V8 endurance races at Sandown and Bathurst.
Percat's car will be seen for the first time at the Clipsal 500, Adelaide next weekend.