Michael Andretti in US Celebrity Apprentice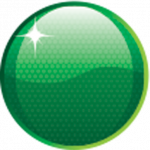 Andretti Autosport IZOD IndyCar Series team owner, Michael Andretti has started a new challenge – as a reality TV star in the new season of the US version of The Celebrity Apprentice.
He will have to face Donald Trump throughout the season and the IndyCar legend is teamed up with the likes of Paul Teutul Snr (American Chopper) Adam Carolla (The Man Show), George Takei (Star Trek), The Incredible Hulk himself, Lou Ferrigno and comedian, Penn Jillette among others.
The Unanimous team that Andretti is on is up against the Forte team that includes 80's pop star, Debbi Gibson,  Miss Universe 2008 Dayana Mendoza, actress Patricia Velasquez and Victoria Gotti (daughter of Mafia boss, John Gotti).
Throughout the course of The Celebrity Apprentice, Andretti will raise funds for his Racing for Cancer charity.
Andretti got a last minute call up to the competition. IZOD IndyCar Series pilot and son, Marco was slated to be the family representative, however the death of his maternal grandfather and the Las Vegas IndyCar tragedy occurred the week filming was due to begin, thus drafting in Michael as his replacement.
"I'm here as it's a competitive environment that I love and thrive on, I do love the business side – and I think that I've learnt a lot over the last seven or eight years as a business owner and thirdly, I'm here for a good cause, my Racing for Cancer Charity," Andretti told ScreenTeamShow.com.
It is the fifth season of NBC's Celebrity Apprentice and the 12th season of Trump's The Apprentice franchise.
Michael Andretti on his role in The Celebrity Apprentice: