Late changes to Bathurst 12 Hour field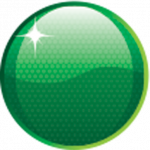 The final make-up of the 2012 Armor All Bathurst 12 Hour grid has been confirmed, with a 28 car field is set to take the start of the one-around-the-clock race after several late withdrawals.
The Rod Salmon Mosler MT900, Mark O'Conner Lotus Exige, Paul Freestone Corvette ZO6, Peter Conroy Mitsubishi Lancer Evo X and Paul Nelson Mazda RX-8 will all miss the event, despite being on the original entry list released late last month.
The race has gained an entry however, with Michael Caine, Gerry Murphy and Jim Pollicina set to join the field in a Mazda RX-7.
On the driver front, reigning Auto One V8 Ute Race Series winner Chris Pither has been confirmed as the third driver for the Racer Industries HSV VXR. The Kiwi will compete alongside V8 Supercars Development Series drivers Scott Pye and Elliot Barbour.
Just one seat still remains vacant, with the third driver in Ric Shaw's Mazda RX-7 yet to be confirmed.
Race organisers have alllowed two 'seeded' drivers per car this year – up from one in 2011.  There are 14 'seeded' drivers in the field, with Cameron McConville, Peter Kox, Allan Simonsen, Dominik Farnbacher, Craig Baird, Matt Griffin, Christopher Mies, Darryl O'Young, Craig Lowndes, Warren Luff, Tim Slade, Jeroen Bleekemolen, Steven Richards and Steven Johnson all being deemed as 'professional or semi-professional' competitors.
CLICK HERE for news on the Bathurst 12 Hour's new Safety Car deal
CLICK HERE for news on the Bathurst 12 Hour's qualifying format
See below for the updated Armor All Bathurst 12 Hour entry list
| | | | | | |
| --- | --- | --- | --- | --- | --- |
| Class | No | Competitor | Driver 1 | Manufacturer | Model |
| A | 23 | Lago Racing | R.Lago/D.Russell/W.Park | Lamborghini | LP 600 GT3 |
| A | 4 | Consolidated Chemicals | T.Huglin/C.McConville/P.Kox/L.Searle | Lamborghini | Gallardo LP 560 |
| A | 17 | Maranello Racing | A.Simonsen/D.Farnbacher/J.Bowe/P.Edwards | Ferrari | 458 GT3 |
| A | 33 | Clearwater Racing (Intl) | M.Weng Sun/C.Baird/M.Griffin | Ferrari | 458 GT3 |
| A | 1 | Phoenix Racing 1 (Intl) | C.Mies/D.O'Young/C.Jons | Audi | R8 LMS |
| A | 2 | Phoenix Racing 2 (Intl) | C.Lowndes/W.Luff/M.Eddy | Audi | R8 LMS |
| A | 22 | United Autosports (Intl) | M.Patterson/A.Li/F.Yu | Audi | R8 LMS |
| A | 21 | Black Falcon 1 (Intl) | R.Wilson/SP.Breslin/V.Mehta/SP.Breslin | Mercedes Benz | SLS AMG |
| A | 20 | Erebus Racing | T.Slade/J.Bleekemolen/P.Hackett/B.Curtis | Mercedes Benz | SLS AMG |
| B | 66 | Motorsport Services (Intl) | Thomlinson/A.Dippie/M.Maddren | Porsche | 996 GT3 Cup |
| B | 65 | Motorsport Services (Intl) | S.O'Donnell/B.Niall/S.McLennon | Porsche | 997 GT3 Cup |
| B | 3 | Tinkler Motorsports | N.Tinkler/S.Johnson/S.Richards | Porsche | 997 GT3 Cup |
| C | 10 | Simply Sports Cars | A.Gowans/R.Meins/C.Lillington-Price | Lotus | Exige S |
| C | 62 | Robert Thomson | R.Thompson/C.Klien/S.Harley | Lotus | Exige S |
| C | 54 | Anthony James Alford | A.Alford/P.Leemhuis/A.Beechey | Nissan | R35 GTR |
| D | 68 | Motorsport Services (Intl) | D.Glasson/D.Roderick/A.Harris | BMW | 135i |
| D | 67 | Motorsport Services (Intl) | T.Murphy/A.Head/J.De Veth/L.Scott | BMW | 135i |
| D | 53 | James Atkinson | R.Newman/D.Lillie/J.Atkinson | Holden | HSV GTS |
| D | 28 | GWS Personnel Motorsport | P.O'Donnell/ C.D'Agostin/G.Duffy | BMW | 335i |
| D | 7 | Dean Herridge | D.Herridge/J.O'Dowd/A.Kennard | Subaru | WRX Sti |
| E | 27 | GWS Personnel Motorsport | A.Shephard/K.Booker/C.Oberhauser | BMW | 130i |
| E | 26 | GWS Personnel Motorsport | R.Gartner/T.Prior/A.Chapel | BMW | 130i |
| E | 91 | Mark Bell | M.Bell/A.Dodd/A.Zerefos | Ford | Falcon XR8 |
| E | 50 | Racer Industries | S.Pye/E.Barbour/C.Pither | HSV | VX-R |
| I | 35 | Ric Shaw | A.Bollom/J.Parish/TBA | Mazda | RX-7 |
| I | 80 | Beric Lynton | B.Lynton/J.Modystach/B.Cook | Mini | Cooper S JCW |
| I | 14 | Red Camel Jordans (Intl) | I.Breukers/H.Thijssen/M.Bailey | Seat | Leon TDI |
| I | 32 | Michael Caine | M.Caine/G.Murphy/J.Pollicina | Mazda | RX-7 |