Jarno Trulli relaxed on racing future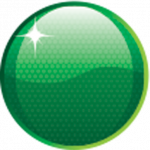 Jarno Trulli says that he's in no hurry to sort his racing future following the appointment of Vitaly Petrov to the Caterham F1 Team late last week.
Trulli had competed with the formerly Lotus-branded team for the past two seasons before being replaced by the heavily-financed Russian.
CLICK HERE for Speedcafe.com's previous news story
The move has brought Trulli's Formula One career to an end after a 15 years and a combined 252 starts with Minardi, Prost, Jordan, Renault, Toyota and Lotus.
The now-37-year-old took a single race win during his tenure at the top of the sport, finding success in the 2004 Monaco Grand Prix.
Trulli drove a Michael Waltrip Racing NASCAR in late 2009, and says that while a move to the United States could be on the cards, don't expect a new racing program to be sorted immediately.
"I don't want to take any decisions now," Trulli told British publication Autosport.
"I want to put all of the offers on the table and see what is the best for me. At the moment, I have no plans.
"I'm open to any possibilities as far as top level and professional racing is concerned," he said. "I'm happy to work hard, to go testing, to develop a project but I want something with a structure that at least gives me the potential for performance.
"NASCAR and IndyCar could be a possibility, but obviously I don't have sponsors. I've never had that in my career so I've had to deal with my talent and nothing else."
In addition to his racing career, Trulli currently owns a vineyard and a motel in his native Italy.
Trulli's departure leaves the Formula One grid without an Italian driver for the first time since 1973.