COTF opens door for new Ford, Holden engines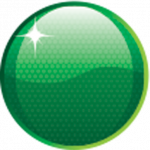 V8 Supercars says it will welcome any moves from Ford and Holden to update their current engine packages after the Car of the Future regulations come online in 2013.
As part of an announcement that it will join the category next season, Japanese manufacturer Nissan recently confirmed that it will do so with an engine from its global road car family.
CLICK HERE for Speedcafe.com's previous story on the Nissan engine package
While V8 Supercars will aim to equalise the performance characteristics of the Nissan engine with slightly de-tuned versions of the current Holden and Ford units, the inclusion of a double overhead cam Nissan motor represents a change in emphasis for the class from technical parity to performance parity.
According to COTF project leader Mark Skaife, the performance equalisation process that V8 Supercars is currently working on will enable the incumbent manufacturers to join Nissan in running newer-technology engines.
"If Holden or Ford come to us tomorrow and say to us and say 'we've got a different engine that we'd like to make into our future engine', then we'd be up for that, no problem at all," Skaife told Speedcafe.com.
"I'm really happy that Nissan are using a 'road car family' engine. In terms of having road car DNA and making the vehicles as authentic as they can be, it fits in perfectly with that."
The current 5.0 litre Ford and Chevrolet motors used in the class are bespoke to V8 Supercars, with the blocks and cylinder heads made-to-order for the teams in the United States.
Although the financial strain currently being felt by the teams due to the cost of the Car of the Future chassis changeover may prevent new engines from appearing next year, Ford Performance Racing technical director Campbell Little says that there are several appealing engine options on both sides of the fence.
"The Coyote engine that is currently in the FPV range is a fantastic little V8, and has all the hallmarks of being a good race engine. I'd love to put one of them in our cars," Little told Speedcafe.com.
"The bottom end isn't that much different than the 'Cammer' engine that's raced in FIA GT1 and Grand Am, which you can buy direct from Roush Yates for less than what our current engines cost us.
"Chev have certainly got a couple of engines kicking around globally too that would be better than what they've got now.
"If you look at the LS7 that's being run in the SuperTourer Series in New Zealand – that package costs $16,000. You can't pull the cylinder head off of our cars for that much money!"
A current V8 Supercars engine in complete form is estimated to cost $80,000-$120,000.
The 2012 V8 Supercars Championship will kick-off in Adelaide next month with the Clipsal 500 Adelaide, while the first Car of the Future race cars are scheduled to begin on-track testing following the Coates Hire Ipswich 300 in early August.