Competitors praise Calder Top Fuel event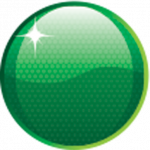 Top competitors have praised the return to Calder Park for the Fuchs Shootout last weekend and have expressed hope that more regular ANDRA Championship action can be held at the venue.
A huge crowd turned out for the first competitive Top Fuel event in Melbourne in over 10 years, which was supported by a number of other high level competitors. Although not sanctioned by the Governing body, ANDRA officials were on hand for meetings with Calder Park bosses about bringing Championship-level racing back to the venue.
Although there were some organisational issues that disrupted the flow of the event, the overall feedback from those in attendance and leading competitors was that they have to be back in Melbourne:
"It was great to be back racing in Melbourne again. Our sponsors, our fans and the friends of our race team got to see Top Fuel up close – many of whom hadn't seen us in other locations," said Fuchs-backed Top Fuel racer, Phil Lamattina. "The fans who hadn't seen the cars for so many years were genuinely amazed by the power of Top Fuel racing.
"ANDRA and Calder are in discussions about running an event as a part of the Championship, it would be great to come back here as a part of the ANDRA Series."
Current Australian Top Fuel Champion, Darren Morgan – who had a constant stream of fans past his AEG Powertools/Castrol EDGE pit area during the course of the day was similarly impressed by the turn out of Melbourne drag racing fans of all ages.
Conducted over the 1000 feet (300m) distance, Morgan was the quickest in each of the Top Fuel sessions and felt the team walked away with some solid data ahead of the Adelaide International Raceway ANDRA Pro Series event April 13-15.
"To race in front of a large and appreciative crowd that have been starved of drag racing was phenomenal," said Morgan. "We all want to get back to racing at Calder in the future and I think this gave us and ANDRA the perfect opportunity to assess what it was going to be like and I think that we can make it happen.
"Our team was able to give out plenty of items on behalf of our sponsors, which is always a good way to interact with the fans. The feedback we got was absolutely sensational – to see these 8,000 horsepower machines in full flight is a full body experience and many of those on hand had never seen anything like it before, so it was really cool.
"This was a test session for us ahead of Adelaide too, as it will be conducted over the 1000 foot distance and I think we're looking good. The car was faultless and we didn't hurt a part – bring it on!"
Both Lamattina and Morgan will be at the Clipsal 500  and will be conducting on-track launches. The men from Mildura will be seen on circuit on both the Friday (March 2) and Saturday (March 3) of Clipsal with Top Alcohol and Supercharged Outlaws drag vehicles. The Top Fuel cars will be the most powerful machines ever to hit the 3.22 kilometre Clipsal 500 circuit.
The vehicles will be on display in the Feature Race Paddock #2 (off Wakefield Road) for the duration of the Clipsal 500 weekend.