SuperTourers luring South African expansion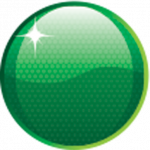 Plans are underway for New Zealand's V8 SuperTourers concept to be replicated in South Africa.
After a stunning debut at Hampton Downs yesterday, Speedcafe.com can reveal that the powerplayers behind V8 SuperTourers are in negotiations with leading South African motor racing about taking the same technical product to the home of the Springbok.
Just a week before last weekend's inaugural V8 SuperTourers race, front-running South African racer Gary Formato sampled one of the cars, giving the 7 Litre beasts high praise.
The move to place the package into South Africa is being pushed by V8 SuperTourers management, including owner Mark Petch and shareholder/chassis builder Paul Ceprnich – a South African native.
"They are definitely keen on a very similar or exactly the same technical package," Ceprnich told Speedcafe.com.
"There are a few hurdles, but the best thing is that they are really keen."
The first step to giving the South Africans a taste of V8 SuperTourers will see one of the NZ class's prototypes shipped over.
This, according to Petch, will allow them to get properly acquainted with the cars and how the class could work day-to-day, race-to-race.
"We are talking to guys in South Africa," Petch confirmed to Speedcafe.com.
"We had Gary Formato over here and he is very excited about it and very keen to get the financial support to get the series running in South Africa.
"We are certainly going to do anything we can to support him.
"We are looking at sending the prototype to South Africa in the next few weeks, probably after (the next round at) Ruapuna.
"Like us, they want to get touchy, feely with the cars – something that the top drivers and teams can look at and get to drive."
At present, South Africa's leading touring car class is a production-based category racing in the Wesbank Super Series. The category is made up of Audi S4s, Mitsubishi Evos and VW Golfs.
The dimensions of these cars would not fit the V8 SuperTourer model, and Ceprnich says that there will be some hurdles to overcome.
"They have some concerns. The Commodore and the Falcon are two models that they don't have over there. Also, there are a lot car manufacturers in their category, but their platforms are generally smaller," he said.
The V8 SuperTourers debuted at Hampton Downs last weekend in front of a 20,000 strong crowd.
The TV coverage was also aired on a short delay into Australia – the first time that a domestic New Zealand motor race has been aired live internationally.
CLICK HERE for Speedcafe.com's Race 3 report and results.
CLICK HERE for Speedcafe.com's follow up story regarding the V8 SuperTourers.