Duel line-ups set after Daytona qualifying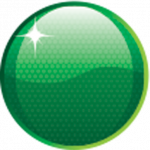 The grid order for Daytona's Gatorade Duel races have been set following the completion of regular qualifying.
The one-at-a-time qualifying session has locked in only the first two places on the grid, while the remaining starting positions will be determined by a pair of 150 mile races on Thursday, known as the Gatorade Duels.
Pole-sitter Carl Edwards will start the first of the Duel races from pole, with fellow front-row starter and Roush Fenway team-mate Greg Biffle set to lead away the second race.
Australia's Marcos Ambrose will race in the first Duel, where he will start on the inside of the second row.
Former IndyCar driver Danica Patrick is also in the first race having qualified 30th. On Sunday, Patrick will become just the third woman in history to start the Daytona 500.
Clint Bowyer will start from last in the second Duel after his Michael Waltrip Racing Toyota failed post-qualifying technical inspection.
With 49 cars entered for the 43-car Daytona 500, several drivers will head into the Gatorade Duels needing to race their way in.
Trevor Bayne, Tony Raines and David Stremme have all been guaranteed a start thanks to their qualifying speed, while Terry Labonte is also a certain starter courtesy of the Champion's Provisional.
The chances of Kenny Wallace, Terry Labonte, Dave Blaney, Michael Waltrip, Joe Nemechek, Michael McDowell, Bill Elliot, Mike Wallace, Robert Richardson Jr, Robby Gordon and JJ Yeley now rest with the result of the Duel races.
See below for the starting order for the two Gatorade Duels
Gatorade Duel 1
| | | | | |
| --- | --- | --- | --- | --- |
| pos | # | Driver | Car | Sponsor |
| 1 | 99 | Carl Edwards | Ford | Fastenal |
| 2 | 88 | Dale Earnhardt Jr. | Chevrolet | Diet Mountain Dew / National Guard |
| 3 | 9 | Marcos Ambrose | Ford | Stanley |
| 4 | 6 | Ricky Stenhouse Jr. | Ford | Ford EcoBoost |
| 5 | 21 | Trevor Bayne | Ford | Motorcraft |
| 6 | 14 | Tony Stewart | Chevrolet | Office Depot / Mobil 1 |
| 7 | 43 | Aric Almirola | Ford | Smithfield "Helping Hungry Homes" |
| 8 | 27 | Paul Menard | Chevrolet | Peak / Menards |
| 9 | 34 | David Ragan | Ford | Scorpion Truck Bed Liners |
| 10 | 22 | A.J. Allmendinger | Dodge | Shell / Pennzoil |
| 11 | 2 | Brad Keselowski | Dodge | Miller Lite |
| 12 | 29 | Kevin Harvick | Chevrolet | Budweiser |
| 13 | 31 | Jeff Burton | Chevrolet | Caterpillar |
| 14 | 42 | Juan Montoya | Chevrolet | Target |
| 15 | 30 | David Stremme | Toyota | Inception Motorsports |
| 16 | 1 | Jamie McMurray | Chevrolet | Bass Pro Shops / Tracker Boats |
| 17 | 10 | Danica Patrick | Chevrolet | GoDaddy.com |
| 18 | 32 | Terry Labonte | Ford | C&J Energy |
| 19 | 140 | Michael Waltrip | Toyota | Aaron's Dream Machine |
| 20 | 11 | Denny Hamlin | Toyota | FedEx Express |
| 21 | 98 | Michael McDowell | Ford | K-Love / Curb Records |
| 22 | 83 | Landon Cassill | Toyota | Burger King |
| 23 | 38 | David Gilliland | Ford | MHP Power Pak Pudding |
| 24 | 37 | Mike Wallace | Ford | Poynt.com |
| 25 | 7 | Robby Gordon | Dodge | Mapei / Menards / Speed Energy |
Gatorade Duel 2
| | | | | |
| --- | --- | --- | --- | --- |
| Pos | # | Driver | Car | Sponsor |
| 1 | 16 | Greg Biffle | Ford | 3M |
| 2 | 13 | Casey Mears | Ford | GEICO |
| 3 | 24 | Jeff Gordon | Chevrolet | Drive to End Hunger |
| 4 | 56 | Martin Truex Jr. | Toyota | NAPA Auto Parts |
| 5 | 55 | Mark Martin | Toyota | Aaron's Dream Machine |
| 6 | 48 | Jimmie Johnson | Chevrolet | Lowe's |
| 7 | 17 | Matt Kenseth | Ford | Best Buy |
| 8 | 39 | Ryan Newman | Chevrolet | U.S. Army / Quicken Loans |
| 9 | 20 | Joey Logano | Toyota | The Home Depot |
| 10 | 5 | Kasey Kahne | Chevrolet | Farmers Insurance |
| 11 | 26 | Tony Raines | Ford | Front Row Motorsports |
| 12 | 18 | Kyle Busch | Toyota | M&M's Brown |
| 13 | 109 | Kenny Wallace | Toyota | American Ethanol |
| 14 | 36 | Dave Blaney | Chevrolet | Ollie's Bargain Outlet |
| 15 | 51 | Kurt Busch | Chevrolet | HendrickCars.com |
| 16 | 33 | Elliott Sadler | Chevrolet | General Mills / Kroger |
| 17 | 87 | Joe Nemechek | Toyota | AMFMEnergy.com |
| 18 | 78 | Regan Smith | Chevrolet | Furniture Row / CSX "Play it Safe" |
| 19 | 47 | Bobby Labonte | Toyota | Kroger |
| 20 | 97 | Bill Elliott | Toyota | AMFMEnergy.com |
| 21 | 93 | David Reutimann | Toyota | Burger King |
| 22 | 23 | Robert Richardson Jr. | Toyota | North Texas Pipe |
| 23 | 249 | J.J. Yeley | Toyota | America Israel Racing |
| 24 | 15 | Clint Bowyer | Toyota | 5-hour Energy |