Bathurst 12 Hour qualifying prize set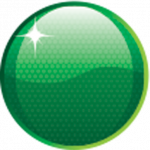 Car care products company Armor All has confirmed that it will award $5,000 to the pole sitter at this weekend's Armor All Bathurst 12 Hour.
In addition to the once-around-the-clock GT race, the Armor All Pole Award is also seen in the V8 Supercars Championship, V8 Supercars Development Series and Auto One V8 Ute Racing Series.
As was the case for last year's Bathurst 12 Hour, this weekend will see the fastest lap from each entry's three drivers aggregated to determine the car's qualifying time.
For entries with four drivers, the fastest times from the slowest three drivers will be used.
Teams will be given two sessions on Saturday to ensure that all of their drivers are able to set times, with 90 minutes allocated in the morning before a final 30 minute session in the afternoon.
Disappointingly for both fans and drivers, a minimum time of 2:08.0s has been put in place for the event, with any time set below the benchmark to be disallowed.
In addition, if a car is found to have gone under the minimum time in either practice or qualifying, 50kg of ballast will be added to the car prior to the race.
The system is based on that used in the Stephane Ratel Organisation's Blancpain Endurance Series, from which the Bathurst 12 Hour's 'Balance of Performance' parity regulations are set.
The regulations ensure that the blistering 2:04.9s lap set by Allan Simonsen in Maranello Motorsport's Ferrari 458 GT3 during last year's Drive Bathurst event will not be eclipsed.