Utes launch season with announcements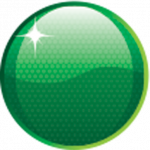 The Auto One V8 Ute Racing Series – protected by Armor All has launched its 2012 season at Nulon Oil's headquarters in Sydney.
Key announcements made at the launch included confirmation that Wanda Paint will be the 'Official Paint Suppliers' of the class, with a Wanda-branded Ute unveiled at the launch.
Drummond Suspension was also announced as the new 'Official Suspension Supplier.' The Albury-based suspension supplier has been working on the new V8 Ute control suspension for the past six months, and testing the new package has proven to be better under brakes and more stable over the kerbs.
The new Rodney Jane Racing wheel was on display, which will be on sale in all Bob Jane T-Mart stores, from early April. The retail wheel will be very similar to the race wheel, and will be branded as an official V8 Ute product.
The Championship winning Ice Break Holden of Chris Pither was on display, with a tray of fresh milk handed out from the back, along with the new Coyote engined Ford FG of Ben Kavich.
Drivers on hand at the launch were Andrew Fisher, David Sieders, Ben Dunn and Warren Millet, who took part in signing sessions and stage talks, which were hosted by V8 Ute driver George Elliot.
The V8 Utes is gearing up for the first round of the series at the Clipsal 500 in two weeks (March 1-4).