Shock win for David Priolo in WSS Finale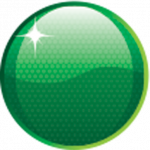 West Australian second generation racer, David Priolo took the biggest win of his sprintcar career at the Perth Motorplex – taking out the final round of World Series Sprintcars, whilst Brooke Tatnell dramatically snared second placing in the Series.
Priolo dedicated his win to legendary Claremont and now Kwinana flagman, The General – John Day – who badly burnt his hand when a fireworks explosion went wrong in the lead-up to the A-Main.
Priolo swapped the lead several times with eventual second placed Shaun Bradford to the delight of the Perth faithful. Trailing Priolo and Bradford was  David Murcott .
Fourth across the line was Brooke Tatnell who earned enough points over the weekend to score second place overall in WSS – jumping a gutted Jason Johnson who failed to transfer from the B-Main. Tatnell will collect the $20,000 Champion's Purse for being the first contracted driver in the Series (James McFadden – despite winning the Series – was a non-contracted driver).
The main event was marred by a horror flip that destroyed Robbie Farr's Eastcoast Pipelines Maxim, ending a season of woe for the defending Champion. He was fortunate that World Series Champion, James McFadden didn't collect him – as the 21-year-old sped to a 14th placed finish.
Steven Lines finished the race in fifth placing aboard the Monster Energy Monte Motorsport machine – whilst the top 10 was filled with Luke Dillon, Jason Kendrick, Ian Madsen (who was deputising in the Kendrick Racing car for brother, Kerry whilst he was in America), Cameron Gessner and Max Dumesny.
Thus rounds out yet another thrilling season of World Series Sprintcars and the Series' prizegiving gala will be held this evening.
WORLD SERIES SPRINTCARS – FINAL POINTS STANDINGS:
| | |
| --- | --- |
| James McFadden | 4356 |
| Brooke Tatnell | 3957 |
| Jason Johnson | 3869 |
| Robbie Farr | 3820 |
| David Murcott | 3807 |
| Steve Lines | 3684 |
| Max Dumesny | 3368 |
| Dylan Jenkin | 3181 |
| Trevor Green | 2982 |
| Danny Reidy | 2843 |
| Ian Madsen | 2755 |
| Grant Anderson | 2736 |
| Shane Stewart | 1871 |
| Ryan Farrell | 1806 |
| Shaun Dobson | 1711 |
| Jeremy Cross | 1580 |
| Shaun Bradford | 1522 |
| Luke Dillon | 1488 |
| Garry Brazier | 1472 |
| Ricky Maiolo | 1435 |