Mercedes completes shakedown of new W03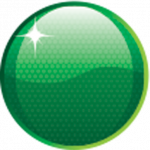 Mercedes Formula One has completed a brief shakedown and filming day of its new W03.
The team conducted a filming day for its pre-season video footage, using the maximum 100km allowed by the governing body.
Both Nico Rosberg and Michael Schumacher sampled 50km each in the car.
The car will make its official testing debut during the second round of pre-testing at Barcelona next Tuesday.
The team elected to use an updated version of its 2011 Mercedes W02 during last week's opening tests where Rosberg topped the times on Day 3.
While complete details of the new W03 have not been forthcoming, it is believed the car will feature the 'stepped' or 'platypus' nose.
At this stage, McLaren is the only team to elected against the new design.