Ken Block confirms 2012 programme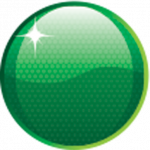 YouTube rally hero Ken Block will be seen less on the World Rally Championship stage in 2012, but will remain in the spotlight by competing in a wide range of events and championships as part of the Monster World Rally Team.
The US driver revealed a brad-new livery, and in true Ken Block style, a very different launch video. Block spoofs himself with the help of actor/comedian Nick Swardson. A second launch video will be released in the coming days.
Block's 2012 program includes campaigning a full season in the Global RallyCross Championship, while continuing to compete in the World Rally Championship.
"I'm super stoked to be able to run such a diverse schedule this year," said Block.
"Global RallyCross is shaping up to be a very exciting and new championship here in the United States and I'm looking forward to the new challenges that will bring. I'm also thrilled that despite committing to the full GRC season, I'm still going to be able to fit three WRC events into my schedule, as well as a handful of Rally America and Canadian Rally races.
"I don't think there's another driver out there that gets to compete in so many different series, as well as gets to do awesome side projects like Gymkhana FIVE and my Gymkhana World Tour. I'm truly a lucky bastard because this is going to be an amazing year!"
Three different Ford Fiestas will aid Block in his 19-event attack this year. The Hybrid Function Hoon Vehicle (H.F.H.V.) will take on the lion's share of events, competing in all the GRC rounds and X Games, plus select Rally America and Canadian rallies. It will also return to star in Gymkhana FIVE, which will debut mid 2012. While the M-Sport prepared Ford Fiesta RS WRC will be used at Rally Mexico, Rally New Zealand and Rally Finland. Leaving the Olsberg MSE-built four-door Fiesta on the road for the 5 stops of the Gymkhana World Tour.
Ken Block 2012 launch video – Part 1