Drewer set for Aussie Racing Car start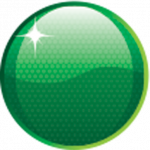 United States based racer Tom Drewer will compete in the FW1 Aussie Racing Car Series season opener at the Clipsal 500 next month.
Born and raised in Adelaide, the 27-year-old moved to the United States four years ago, and has since driven a variety of sportscar and GT machinery in addition to his work as a driving coach.
Drewer will take on a full field of Aussie Racing Cars in Adelaide, including reigning series winner and fellow South Australian Adrian Cottrell.
Drewer says he is looking forward to stepping into an Aussie Racing Car for the first time.
"Originally the plan was to come to Australia to see my family for a couple of weeks, but when I was presented with the chance to race in the FW1 Aussie Racing Cars Super Series season opener I immediately pushed my flight to Atlanta back to allow me time to compete at the Clipsal 500," explained Drewer.
"I've never driven an Aussie Racing Car before, but after having seen them on TV I was blown away.
"The category is one of biggest and most competitive fields outside of the V8 Supercars, so I am really looking forward to being part of the action."
The 2012 Clipsal 500 Adelaide will take place over the March 1-4 weekend.