Casey Stoner welcomes daughter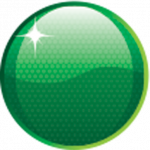 MotoGP World Champion Casey Stoner and wife Adriana have welcomed their first child.
Alessandra Stoner was born on February 16 in Switzerland at 9.55pm (local time) with a weight of 2.8kg (6.17 pounds). 22-year-old Adriana, originally from Adelaide, and the new-born are reported to be doing well.
With the MotoGP season not set to start until April 8, 27-year-old Stoner will have the next few weeks to fully acquaint himself with his daughter.
Speedcafe.com passes on its congratulations to the Stoner family.