Patrizi calls for more V8 interest in karting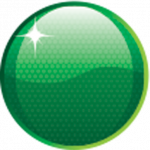 Recently signed Tekno Autosports V8 Supercar driver, Michael Patrizi has called for more V8 Supercar drivers and owners to take notice of the talented drivers in the Castrol EDGE Stars of Karting Series.
As the elite level of karting in Australia, this series has been responsible for developing the skills of numerous V8 Supercar champions and stars – none more so than three-time V8 Supercar Champion Jamie Whincup and Mark Winterbottom. Both of which are former champions of this series.
Other current V8 drivers who are former champions of the CIK Stars of Karting Series include Tim Slade and Michael Caruso while James Courtney is a dual World Karting Champion.
This year's championship, featuring three elite categories – Pro Light (KF1), Pro Gearbox (KF1) and Pro Junior (KF3) – will be contested across five rounds with drivers using equipment that is identical to that used in the World and European Championships.
Patrizi, who is a former Australian karting champion himself, believes the calibre of drivers competing in the top level of Australian karting is equivalent of anywhere in the world.
The 27 year-old is the Team Principal of the four-driver Patrizicorse team in the championship and over the past few years has also acted as a mentor for rising Western Australian driver Jake Klarich.
"I enjoy karting more than most, it's a big passion of mine and I believe some of Australia's best motor racing drivers are competing in the Stars of Karting championship," said Patrizi.
"Patrizicorse is my project which lets me unwind from being a professional driver through staying involved in motorsport, which is what I love.
"This championship is the pinnacle of Australian karting and I believe this is where our future professional drivers will come from.
"I get as much satisfaction and thrills from being a team owner for Patrizicorse and driver mentor for Jake Klarich as I do driving in the v8 Supercar Championship, bring on 2012.
"More V8 supercar owners and drivers need to take more notice on what this championship is doing and the calibre of drivers that are involved. "
Australian motorsport's next generation of stars will be on show in Adelaide next weekend (February 25/26) during the opening event in the five-round series at the Bolivar Raceway in South Australia.