Dick Johnson: Leaving Ford would be difficult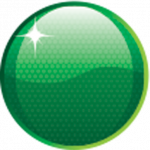 V8 Supercars team owner and touring car legend Dick Johnson has underlined his desire to remain with Ford when the Car of the Future regulations kick-in next season.
Currently operating on a one-year sponsorship deal with the Blue Oval, Johnson's four-car squad sits as a prime platform from which a new manufacturer could potentially launch a V8 Supercars assault.
Recent paddock speculation has linked the Queensland-based team with BMW. The German company has previously stated an interest in V8 Supercars provided it can utilise technology from its other motorsport programs, which in 2012 will include the DTM.
While Speedcafe.com understands that Johnson met with Ford's new motorsport manager Graham Barrie last week, a decision on where Ford's future racing funds are directed is not expected to be made until late March.
"Our allegiance, at this point in time, is with the Blue Oval," Johnson told Speedcafe.com when approached about the possibility of switching marques.
"It (the future) will just depend on Ford itself and the road they want to go down, and the decision on that won't be made until the end of March. At that point, we'll have a clearer picture of where we are going and what we are doing."
Johnson admits that it would be hard for him to walk away from Ford after a 36-year association, but says that the final decision will be made based on what is best for the team.
"It would be very difficult for me to change – not just from Ford's point of view, but for all the people who have support us for all these years," said Johnson.
"Quite frankly, I don't see our team leaving Ford in the near future, but emotion is one thing. At the end of the day, we have to make sure the bottom line in our team is blue, not red."
Between 1981 and 1989, Johnson won five Australian Touring Car Championships driving Ford products, while the combination has since picked up a further two titles with John Bowe (1995) and James Courtney (2010) behind the wheel.
Last night, Johnson was a special guest at the launch of a motorsport-inspired art exhibition. CLICK HERE for more …