Greg Humphreys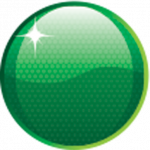 Australian drag racing, for a number of reasons, is in a lull.
In just a short space of time, broadcasting of the sport has all-but disappeared, the multi-national sponsors and multi-car efforts have ceased to exist and questions have been raised about the sport's direction.
Now, a new leader has emerged in the form of Greg Humphreys, who replaced long-time ANDRA CEO Tony Thornton last year.
Can some of the damage be repaired to the once high-profile motorsport?
In his first major interview, straight-talking Humphreys speaks to Speedcafe.com on the current state of Australian drag racing, the challenges it faces and the changes he will introduce in the future.
SPEEDCAFE: Greg, you are new to drag racing and motorsport administration. Could you give us some of your background prior to the Australian National Drag Racing Association (ANDRA)? 
GREG HUMPHREYS: I've been involved for the last 25 years in sports administration at a national or state level. Prior to being at ANDRA, I was the CEO of the Adelaide Thunderbirds Netball team. Half of the team were in the Australian team that won the World Championships. As part of that I ran ETSA Park, which is the largest indoor/outdoor netball facility in the world. Prior to netball, I was the CEO of Gymnastics South Australia and spent several years there. My base sport is gymnastics having been a physical education/gym teacher for 10 years at the start of my working career.
SPEEDCAFE: What are the major areas you've identified that drag racing needs to work on?
HUMPHREYS: Currently we're revamping our strategic plan to include items from the summit in Sydney in October, which had people from the entire spectrum of drag racing. Basically, the key themes were that the sport needs more profile, more leadership from the national office and a whole new approach to the way the sport is presented.
We have a new company style board at ANDRA which came into play in May 2011, with two independent board members. One of those is a professor from Australian National University, the other is the current Chief Executive of Dairy Farmers Australia. Both come with very good credentials.
Excitingly, we have a brand new logo coming for ANDRA. The new logo has been designed to target a younger demographic, as that has been one of the biggest problems drag racing has had.
There have been too many old blokes doing it the old way, while the young people have lost touch. We can't rely on the old blokes to be there for the next 50 years. So we need to do a lot of work to bring through the next batch of fans and competitors, who will one day become the happy old blokes in the sport.
We need to keep balance between the old and the new along with bringing in fresh ideas and staying on top of current trends in the social media space, for example.
I think our sport has failed its elder statesmen to a degree. I will pick on people like Jim Read and Graeme Withers. Another, Gary Phillips, for example, has 34 Christmas Trees sitting in his lounge room, but no one knows about it.
We, as part of our strategy moving forward need to recognise these great achievements, start an ANDRA Hall of Fame and get more recognition for our past heroes and our current heroes, who is Darren Morgan? Who is Phil Lamattina? You and I know who they are, but Mr and Mrs Smith has never heard of them.
SPEEDCAFE: One of the strengths that can be seen with the sport is the fact that the venues are very family friendly – mostly alcohol free. Is it a fair comment that the demographic of a drag racing fan has changed quite significantly over recent years?
HUMPHREYS: It certainly has changed to some extent, we need to change it even more, certainly there are a lot of kids coming along and the family atmosphere at the races is absolutely sensational, if they do sell alcohol eventually, tracks will have specific areas for consuming alcohol.
We want to do a lot more with brand activation and the new logo is going to be a good starting point for that.
We are getting to a point where ANDRA has incredible competitor support once again – which we've had to work very hard on – especially recently and we've still got a lot of work to do in this area, along with working closely with the tracks.
SPEEDCAFE: The political upheaval in mid-2011, including the departure of 23-year veteran CEO Tony Thornton has affected the momentum of this year's ANDRA Pro Series. How are things tracking in your opinion?
HUMPHREYS: Unfortunately, that upheaval has slowed things down somewhat. It was an unfortunate time in ANDRA's history.
Whenever you've got someone like Tony Thornton that's been around for 23 years and he's no longer with the organisation, obviously you're going to upset those who were very close to that person. I believe now that we're moving on, we've still got more bridges to cross. Everyone in the sport needs to realise that was last year and we now need to focus on the big picture and move forward united. If we don't, we all suffer. The tracks, the members, everybody. Mr and Mrs Joe Bloggs racer want a good quality environment to participate in and that's the role the national office and the tracks need to provide.
SPEEDCAFE: The board upheaval, which formerly contained representatives of the Championship circuits, seemed to have created an 'us versus them' scenario with the tracks. Is that fair comment?
HUMPHREYS: That certainly existed. The only person who represents a track now on the board is Rick Gauci (acting General Manager of Sydney Dragway and Top Alcohol racer) the ADRDA (Australian Drag Racing Promoter's Association) representative is Jay Jukes from Hidden Valley and he is the spokesperson for the tracks. There are two positions on the new structure board for tracks and following Kevin Prendergast's (Perth Motorplex) departure, that position hasn't been filled yet.
SPEEDCAFE: Since the upheaval, what progress is being made with the tracks?
HUMPHREYS: We've had a lot of work to do in this area and only last week, we had a meeting with all of the major tracks, which was overwhelmingly positive. I think we were able to draw a line in the sand whereby we can all move forward as a unified sport.
There was virtually no animosity or negativity in that meeting. Having said that, yes we all have to work on some areas, but I think at the end of the six hours we were in conference it's given us a fantastic platform to move forward together.
SPEEDCAFE: The current season calendar would appear to be a little hit and miss. Where is the scheduling of the ANDRA Pro Series headed for the next season and beyond?
HUMPHREYS: This was one of the key areas discussed during the course of the meeting with the tracks. The over-riding feeling that ANDRA gets from many of it's stakeholders is that we need to move to a January through December calendar rather than the current starting in September, finishing in June. It is currently being looked at by the circuits – we've asked them to submit dates around a scenario such as this – I would say it is highly probable we will see this happen.
SPEEDCAFE: From a spectator's perspective, the fragmentation of the ANDRA Pro Series and its categories would appear counter-productive . Will we see a proper series of 8-10 events with every professional category on the one bill in the near future?
HUMPHREYS: No.
SPEEDCAFE: Why not?
HUMPHREYS: The bottom line is that people seem to forget that we're in the midst of a global financial crisis and we've got the Nitro Champs (Sydney), the Winternationals (Willowbank) and the Nationals (Sydney) where everyone is on the same bill.
There's only three there and they have to be at the major tracks where the major population is.
What we're struggling with is that the prizemoney for an event with every Pro Series category on the one bill is $160,000. That's a lot of bums on seats and if there's wet weather and the crowds stay away, in terms of risk mitigation, it is quite a risk for the tracks.
The way for the future is to have one or two categories and to look at the elimination format so there is a 'maximum exposure' when it comes to eliminations.
We need to have a look at the Big Bash Cricket format – everyone loves it because it's short sharp and sweet. Certainly from my perspective, the Australian spectator community is happy to come along and have a Saturday at the drags, but are not particularly able to sustain three days.
As for the number of rounds up around the 8-10, until the economy improves and there's more money around and we've rebuilt the sponsorship for the series that was eroded enormously under the previous management, we can't do much. Until we have the financial wherewithal, tracks are not prepared to take any event that might run at a loss – it is just not feasible for them.
SPEEDCAFE: But from a marketing and sponsorship point of view, if those five or six categories were all on the same bill, surely it would make sourcing sponsors and selling a consistent package a lot better?
HUMPHREYS: Yes, as I said, we've already got three major events and now we have the Adelaide International Raceway event with four Pro Series categories (Top Fuel, Top Alcohol, Pro Stock Motorcycle, Top Bike), we also have Slamfest on the horizon taking Doorslammer to regional Australia (Heathcote, Portland and Tasmania) and there are other things on the calendar. We've been approached to put Slamfest on the ANDRA calendar and despite the fact we sanction it, we just need to reposition the sport and settle things down, which includes bedding in the new television deal through AVE on SBS and SPEED. We have some people that say 'well, that's not as good as Channel 10/ONEHD.' It's also $600-800,000 more affordable.
The GFC and the weather knocked DRAG Ltd for a six and brought it to a point where we had to close it down and start again, as unfortunately the money wasn't there to sustain it. 
SPEEDCAFE: The return of Pro Series drag racing to Adelaide is a huge step. What else does ANDRA have up its sleeve in terms of new markets?
HUMPHREYS: There's a very big market called Victoria and to get some ANDRA sanctioned racing back at Calder (note: this weekend's Fuchs Shootout is not ANDRA sanctioned). Again, prizemoney is an issue for them, as they don't pay ANDRA level prizemoney so that needs to be addressed and through sponsorship we believe that can be addressed.
Portland has a beautiful track, Mildura has a magnificent track, Alice Springs and Hidden Valley are putting their hands up for events. Heathcote is another one that we're talking to.
There's other tracks mooted in Western Australia, there's a possibility of an eighth-mile track going in at Barbagallo, Collie are redeveloping South of Perth. There's Tailem Bend in Adelaide that's about to be upgraded and a brand new track going in at Murray Bridge, 400 acres have been bought, the EPA authority has been gained.
We'll leave no stone unturned to take as much racing as we can to the Australian community, whilst understanding the financial limitations of the various communities.
The overall goal is to settle everyone down and get everyone on the same page, then secure sufficient sponsorship to take away the prizemoney issue from the tracks. That way, they can just go for it and run fantastic events knowing that the gate take is theirs and the prizemoney is covered.
That's when we'll start re-building into the space where the tracks are not worried about going broke and I believe the amount of sponsorship required to do that is extremely achievable if we're all on the same page. We already have some V8 Supercar sponsors sniffing and looking at future opportunities.
SPEEDCAFE: There seems to be a resistance from the competitors and those in the sport to switch to a category management model, which works incredibly well in other forms of motorsport. Why do you think this is?
HUMPHREYS: I personally haven't heard that, what is their particularly gripe?
SPEEDCAFE: In terms of a category management model, when you go to a V8 Supercar event, you know that you'll have 28 V8 Supercars, 32 V8 Utes, 20-odd Carrera Cup cars – because the car owners are contracted to their Series and they have to turn up or face a fine. You turn up to the Perth Motorplex for the Top Fuel round for only five cars, you might get eight in Sydney, you might get 10 at Willowbank. In terms of building consistency across the board. Do you see feasibility in having this model – as there seems to be resistance from competitors within drag racing to go to a model such as this
HUMPHREYS: An interesting question. In an ideal world, and as you know, you can't compare anything with V8 Supercars as there is so much money involved – the amount to run one car would run the entire operations of ANDRA for a year. So too the teams themselves – you look at the Phil Lamattina team that is self-funded by a multi-million dollar carrot industry. Darren Morgan is funded by Darren Morgan and whatever sponsors he can get hold of – every year is another new challenge and the same for Jim Read's team. The cost of running a Top Fuel car is astronomical, even the Top Alcohol cars and down to Pro Stock, the sponsorship money is simply not there to sustain it or get the prizemoney. V8 Supercars don't even have prizemoney as they have got the corporate sponsorship that covers everything …
SC: Outside Group One, for a non-hardcore drag racing fan (let alone non-motorsport fans), it would seem very difficult to understand with dial-in times, handicaps, indexes and the like. Will the current model in Groups 2, 3 and 4 remain or is this something that is up for review?
HUMPHREYS: At the moment, no.
But, I absolutely agree with you though as an outsider, a senior sports administrator and as a non-motorsport expert, what the hell just happened in front of me? This car started two seconds after that car and why did that happen or whatever. All of that is very confusing to the public, but at the moment, that's the nature of the beast. The drivers all understand it, but the people that come along for the first, second, third or fourth time are still trying to work out what it was all about. So we are acutely aware of that, it's a very hard one to address to change that, but its something that needs to be looked at.
The other side of the coin too is that we've always got people looking to introduce new categories. At the moment, (nitro) Funny Cars don't have a home. There are about eight of them in the country and they are unbelievably exciting – but they don't have a home and they are pushing very hard for one. There's a push for new categories here, there and everywhere and before you know it, you've got 400 categories. At the moment, there are 17 basic categories over the whole gambit – and it's too many. We're trying to sell this product but people think, well what product are we talking about now?
SPEEDCAFE: Are you putting class rationalisation on the agenda?
HUMPHREYS: It's something most certainly that needs to be looked at, but the immediate future is getting what we've got tidied up, getting the delivery of the product to be more acceptable to a spectator market. To get our product, our brand our image to be right and to be working in harmony with the upheavals of 2011 to become history.
We want to work with the capital city tracks and obviously a difficulty in that we do not have a new track in Melbourne.
Melbourne deserves a brand new track, but at this stage, the only opportunity we've got in Melbourne is at Calder Park which is a great facility, but extremely close to surrounding suburbs. If the Victorian Government were to say yes (to a new track) tomorrow, you are probably looking at three to five years before it became operational.
A location that has been identified in Melbourne is the Little River/Avalon area near Geelong that is a perfect location in terms of weather and proximity to transport and well away from suburbia.
SPEEDCAFE: Holistically, what are the key strengths of the sport that you can see?
HUMPHREYS: The key strengths for ANDRA are the competitors and the magnificent machines they bring to the track. The camaraderie, the professionalism. It blows me away every single time I walk around the pits, the dedication, the commitment and the volunteer base among the support teams behind the drivers – and I'm talking through to the Rocket All Stars Series racers here – not only Group One.
I believe the competitors are about 10 years ahead of where ANDRA is at the moment – we've got a lot of work to do to catch back up to our competitors and start showing leadership. The only way we're going to do that is by everyone right around Australia is working on the same page.
I've been around for 14 months now and I'm just amazed with how the competitors present themselves and the crowds. I haven't seen any dramas or difficulties or 'rough stuff' that some people think exists in drag racing, it's just been a sensational environment.
I believe there is a huge section of the Australian market that have never given themselves the opportunity to come and have a look at our sport.
SPEEDCAFE: Crystal ball – five years from now – where will the ANDRA Pro Series be?
HUMPHREYS: Well, it won't be called the Pro Series – that's for sure and it will be at a new track in Melbourne, expanded tracks in some of the capital cities, we will ideally have full time racers in some of the categories as the sponsorship is there for them to attract on a local basis. Our TV will be second to none, up there with the V8 Supercars. Let's be honest, in 1995, drag racing was above the Australian Touring Cars in profile. We've dropped the ball since 1995.
They've snuck up, bitten us on the bum and screamed past us. And now we have the Clipsal 500 here in Adelaide with nearly 300,000 people attending each year. V8s have done a brilliant job, we have a lot of work to do, but we have the product and have to make sure that is backed with professional management.
Our board has to move to a more strategic than operational base and our current Chairman is working on that, so we're always focused on what we need to look like in six to 12 months and not what happened last week at the racetrack and talk about it for two hours.
We need to have the Divisional Councils around Australia contributing overall to the big picture rather than doing what they are doing at the moment – which is a lot of operational stuff. I'd like to get them empowered for when the new Strategic Plan is updated then printed, it will be distributed to all the Divisional Councils so that everyone is singing from the same songbook and we're unified in what we do and working closely with our existing tracks.