Gaunt secures new ride for 2012 Carrera Cup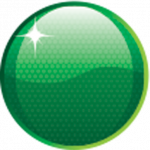 Daniel Gaunt has confirmed he will remain in the Porsche City Index Carrera Cup in 2012.
The Kiwi star will return to the all-Porsche class, switching from the Melbourne Performance Centre team to drive Rusty French's entry.
French will step aside from racing duties this year, allowing Gaunt an prime opportunity to improve on his third place finish from 2011.
A bonus for Gaunt is that he has retained his race engineer Ash Seward, and he hopes that this consistency will enable him to challenge for this year's title.
"The team will be competitive, for sure," Gaunt told Speedcafe.com.
"Ash is going to be working on my car. He is a very competent engineer and I have full faith in what he does.
"All the cars are the same, and we've got a fair idea of where we are and that will be a good starting point for us.
"Our plan is to chip away at it this year and see where we end up."
In last year's title chase, Gaunt endured a mixed start to the year. He says that his focus will be a more consistent approach in 2012.
"Bagging points early is important. In Round 2 last year, I had a DNF, and it took me until Bathurst to get into the championship hunt. It was catch up all season," he said.
"It is important to finish every race and bag as many points as you can so when you get to the end, you are in with the fight."
Last year's champion Baird will start the season as the favourite, but there will be strong competition from the likes of Gaunt, Steve Richards, Jonny Reid and the potential entry of Alex Davison.
"Bairdo is always the bench mark, and at certain places, we were fast enough to race him, but not all the time," Gaunt said.
"You can't underestimate the speed of Craig, or Jonny, Richo or anyone else who is coming through.
"All of those guys, on their day, are very hard to beat."
Gaunt's Porsche will display the same livery that French campaigned in last year, with prominent backing from Skye Sands.
The opening round of the Porsche City Index Carrera Cup will be held on March 1-4, supporting the Clipsal 500 in Adelaide.