Dick Johnson opens unique art exhibition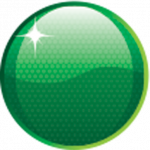 The Ipswich Art Gallery was joined by Australian motorsport legend Dick Johnson this evening to open the gallery's newest exhibit, REVHEAD: the motorsport art of Eamon O'Toole presented by Speedcafe.com.
Johnson and artist Eamon O'Toole, together with a host of motorsport and local identities were also on hand for the official opening.
The REVHEAD exhibition is centered on the works of Victorian artist Eamon O'Toole, and combines his two passions in life, art and motorsport to create visually detailed life-size replica sculptures.
A 'backyard inventor,' Eamon's work draws in the conventional art enthusiast but also appeals to a greater audience, from motorsport fans to the average garden shed tinkerer and all those in between.
Three-time Bathurst 1000 winner Dick Johnson was impressed with O'Toole's distinctly unique approach to his love of motorsport.
"Eamon's work is extremely clever, his use of unconventional materials to recreate anything from a small tape measure to a full scale replica bike is something that needs to be seen to be believed," said Johnson.
This is O'Toole's first solo exhibition at the Ipswich Art Gallery, with the concept conceived from the public response to his piece 'The Big Bang', an exploding Mick Doohan motorcycle, which was commissioned in 2001 by the Ipswich Art Gallery.
"The Ipswich Art Gallery has always been a great supporter of my work through the years, in particular displaying one of my favourite pieces, 'The Big Bang,' permanently in the gallery's entrance hall," said O'Toole.
"Being a city that so many people travel to in order to watch or participate in motorsport, I am very happy that the Ipswich Art Gallery chose to develop an exhibition for my work."
Mayor Paul Pisasale echoed O'Toole's sentiments.
"Thanks to the dedication of the Ipswich Art Gallery, we are able to present a wonderful exhibition showcasing two opposites on the spectrum together to not only the art-going public but also fans of motorsport," the mayor said.
"Ipswich is a great supporter of motorsport, with millions of dollars directly injected into the local community from visitors to the motorsport precinct which makes Ipswich the ideal place to hold this exhibition.
"It is a truly unique exhibition, bringing together two integral parts of the city of Ipswich, art and motorsport, and we are proud to have Dick Johnson officially open the exhibition."
Eamon cites his major influences to be his childhood, growing up in regional Victoria, living the quintessential Australian lifestyle and his love of all things motorsport.
"A great deal of my work centres around Australian motorsport, and having Dick – who is certainly a legend of Australian motorsport officially open the exhibition tonight was ideal." Eamon said.
Johnson not only opened the exhibition, he also plays a larger role in REVHEAD, having given the artist the use of his racing helmet to develop a project for the exhibition.
Each stage of the helmet project will be chronicled in photographs to form a 'working exhibition' that will eventually become a permanent fixture of the gallery.
"Eamon's latest project is an interesting one, artists have a unique way of expressing themselves so I look forward to seeing what he comes up with," said Johnson.
Ipswich Art Gallery director Michael Beckmann is confident that the helmet will be a popular addition to the exhibition and the gallery's collection.
"The recreation of the racing helmet is a project we are very excited about, the helmet is certainly a creative influence that can produce a work that could be easily assimilated into his current collection," said Beckmann.
"The concept we have developed to show our visitors how an Eamon O'Toole artwork is created is a new concept for the gallery, and we feel that our patrons will enjoy following the story of the helmet piece and keep coming back to see its progress.
"We will be displaying new photographs of the piece as Eamon finishes a new stage of the Dick Johnson helmet and eventually display the helmet alongside the photo diary."
REVHEAD: the motorsport art of Eamon O'Toole presented by Speedcafe.com is an all ages exhibit held by the Ipswich Art Gallery. The exhibition will run from Saturday, February 11 to Sunday, May 6 and is a free to the public initiative by the Ipswich Art Gallery, d'Arcy Doyle Place, Nicholas Street, Ipswich.
CLICK HERE for further information.
[nggallery id=100]
Check out the video from the launch